Guanaco on Peninsula Valdés. Photo credit Giovanna Fasanelli
Another day of doing what he loves, this time Jonathan Rossouw is in Punta Delgada, Argentina. Photo credit Shirley Metz
Our intrepid explorers in Punta Norte on Peninsula Valdés, waiting and watching the beach for Orcas. Photo credit Giovanna Fasanelli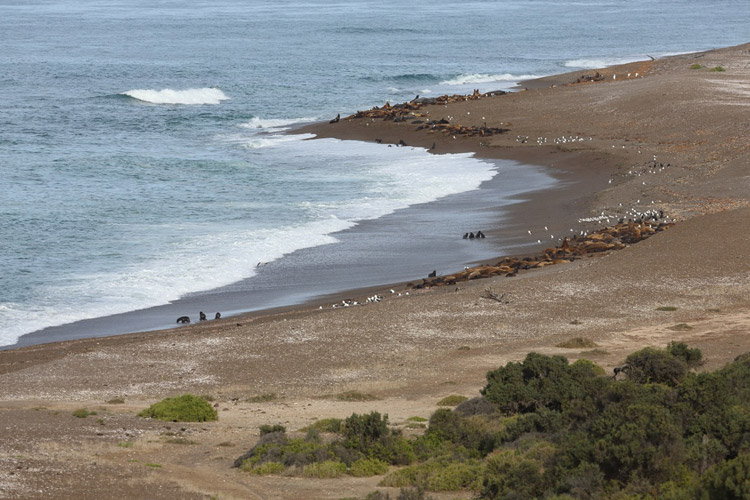 Punta Norte's beaches lined with Sea Lions and now we wait for the Orcas... Photo credit Jonathan Rossouw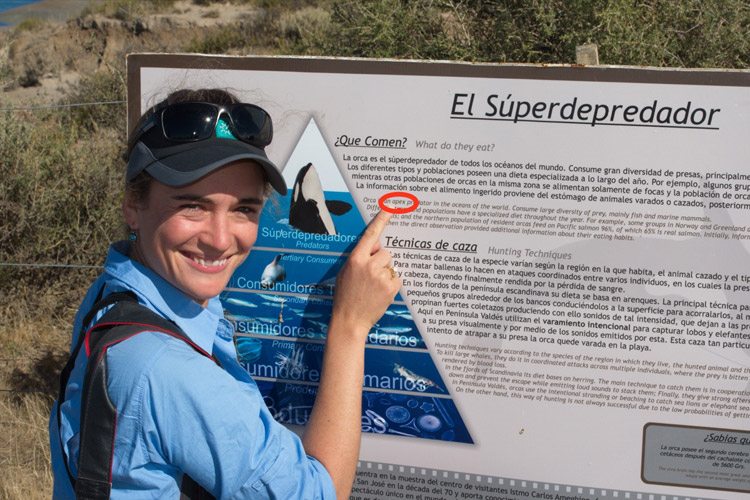 Orca, the ultimate apex predator indeed! Photo credit Shiley Metz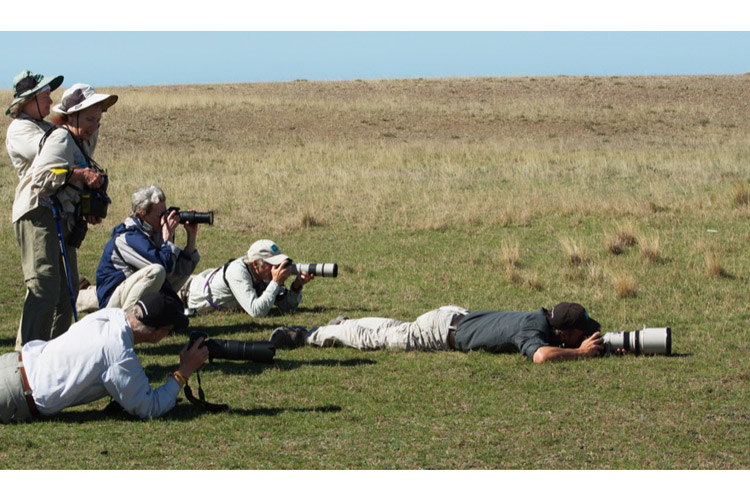 On the Patagonian Mara, watching and photographing the charismatic microfauna. Photo credit Shirley Metz
Greater Hairy Armadillo in Punta Norte. Photo credit Jonathan Rossouw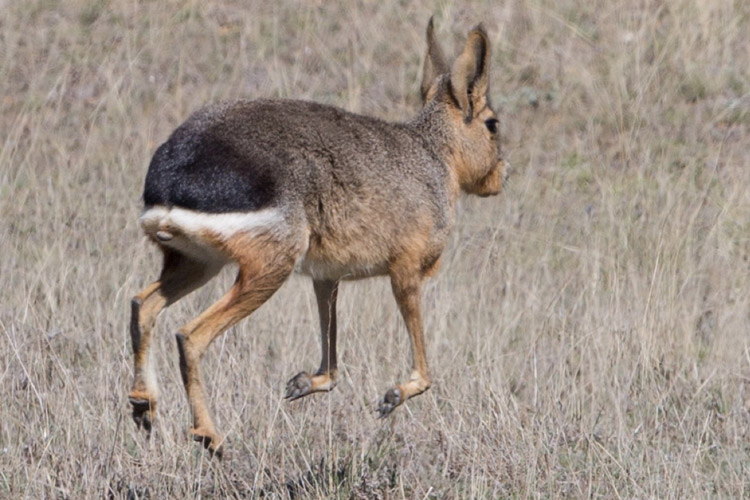 Action shot! Airborne Patagonian Mara on the Peninsula Valdés. Photo credit Giovanna Fasanelli
Close encounters of the best kind with a Greater Hairy Armadillo. Photo credit Shirley Metz
Celebrating another great day in Argentina! Photo credit Shirley Metz
A unique way of boarding a vessel without getting our boots wet! A magical day spent on the water off Chiloe Island, Chile, watching Magellanic and the much more scarce Humboldt Penguins. Photo credit Giovanna Fasanelli
Pygmy Blue Whale in the Chacao Channel, Chiloe in Chile. Photo credit Jonathan Rossouw
Once on Chiloe, we sat on the shore, watching the Blue Whale cruise up and down within 50 yards of us, dramatically framed by the snow-capped Andes. Photo credit Jonathan Rossouw
Spectacled Duck in flight shows how the speculum changes from green to a coppery purple depending on the angle of the light. Photo credit Meredith Amon
A Patagonian endemic, the Spectacled Duck in flight. Photo credit Meredith Amon
The Chacao Channel at dawn off Chiloe, Chile. Photo credit Jonathan Rossow
And off we go again for our final chapter of this exciting Patagonian expedtion, Torres del Paine National Park.
The view out the window en route - this South Patagonian ice field is the third largest in the world after Antarctica and Greenland. Photo credit Giovann Fasanelli
Apex and our Nine-pointed Star checked-in at a local restaurant en route to Puerto Natales.
Patagonia 2015: In Images
Our 2015 Patagonia expedition is under way with spectacular wildlife sightings along Peninsula Valdes, perfect weather, and Blue Whales in the Chacao Channel off Chiloe Island reported so far. We invite you to enjoy this collection of images received from our expedition leaders and explorers.
Related wildlife expedition: Patagonia Adventure Tour