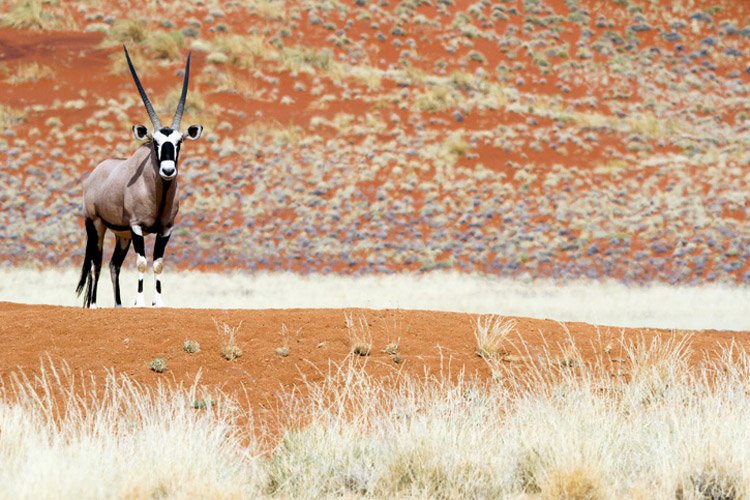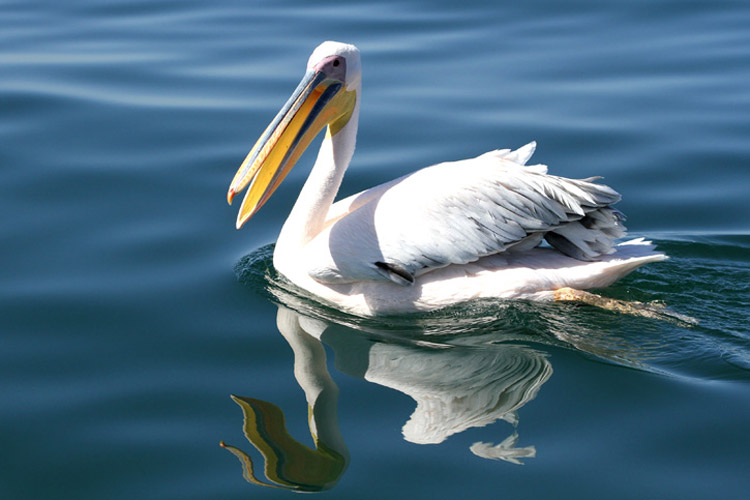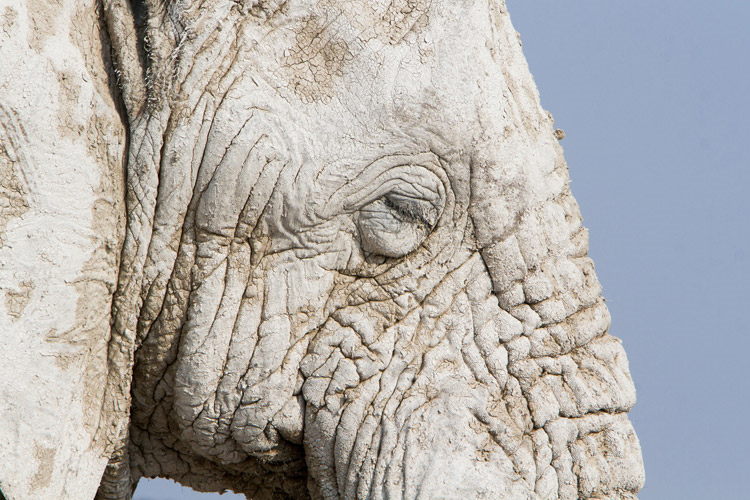 Destination Focus: My nostalgia for Namibia
I have yet to meet a traveler to this exquisite country who has not returned floating on cloud nine and hopelessly in love. A Namibia safari tour offers the explorer a veritable cornucopia of unexpectedly special and utterly unique experiences. If high-end shopping malls is your thing you might not find extreme satisfaction here, but if abundant wildlife, breathtaking scenery, gorgeous lodges and fantastic weather lights your fire… look no further.
Namibia is synonymous with wild, untouched, endless space. To me, this quality seems so rare in today's world of foreign travel where humanity often appears to be bursting at the seams. As one of the world's least densely populated countries and one that has set aside roughly one quarter of its total land for conservation, elbow room is easy to find. When you are the only car on the road for hours on end, or the only human being within sight of the far horizon, you know you are somewhere truly special. The winds of the ancient past seem to whisper and whistle through the lonely camel thorns; distant herds of game amble slowly behind shimmering hazes of heat; godlike mountains tower boldly toward cloudless heavens; the skeletons of abandoned shipwrecks lie gnarled and beaten along untrodden beaches; waterholes are magnets for never-ending processions of thirsty animals; giant, shapeshifting red dunes are the stage for the sun's daily game of shadows; and award-winning dark skies set alight the nights with soul-exploding, star-studded wonderlands. In my opinion, a Namibia safari shares a quality of exquisite, pure beauty with the likes of an Antarctica expedition. It is simply one of the most enchanting countries in the world offering one of Africa's finest wildlife safari experiences.
Namibia's reputation as a supreme wildlife destination is grossly undervalued by the global travel community. This is possibly due to the misconception that, as it is almost entirely comprised of desert, it cannot support the abundance of game that can be seen in Tanzania, Kenya or Botswana. Quite the contrary, and in fact as a result of the dry climate, the waterholes, such as those in the northern wilderness reserves, serve as Meccas for staggering congregations of wildlife, especially in the dry months of June to October. Spending a few hours parked at a drinking hole in Etosha National Park can yield rich rewards for the wildlife watcher. This dramatic activity in turn attracts lions, hyenas and jackals, all waiting to cash in on the buffet of Springbok, Blue Wildebeest, Gemsbok, Plain's Zebra, Ostrich, Greater Kudu and Eland. A common sight at these sites are dust-bathing elephants coating their wrinkled skins in clouds of protective white clay. At night, as the warmth of the sunbaked land dissipates, it is the turn of the endangered Black and White Rhino to quench their thirst.
The desertscapes of this empty country seem to be infused with a majestic quality that is truly hard to describe. The jeep-journey from Etosha into Damaraland generally grows quiet of chatter as visitors are carried away with sweeping vistas of jagged mountains painted in burnt oranges and black. Stylish chalets, lying camouflaged within round, granite boulders, serve as our accommodations, offering jaw-dropping views over heavenly panoramas. The intriguing bushman paintings of Twyfelfontein remind one of Namibia's connection to an ancient people whose life impressions live on through their antique artwork. One of the jewels in the crown of this region are the herds of desert-adapted elephant. As if witnessing an oil-painting come to life, these noble leviathans perambulate across a picture-perfect landscape.
Just as the animals of Damaraland have adapted to this unforgiving habitat, so too have the semi-nomadic tribe of the Himbas who fiercely hold onto their traditions in spite of a galloping modern movement. A more impressive, exotic-looking people you would struggle to find. Their perfect skin glistens red with an oily concoction of ochre and pig-fat, whilst their thick, mud-made dreadlocks frame their beautiful faces. Amazingly, despite their remote and pastoralist lifestyles, the youngsters know exactly how to operate an iPhone!
Surely one of the wildest, loneliest yet spectacularly scenic places on the planet is the Skeleton Coast where sensuous sand dunes dominate the coastline for hundreds of miles. Along the shoreline, in between braying colonies of Cape Fur Seals, lie the abandoned skeletal frames of rusting shipwrecks, consigned to oblivion. The best way to gain a true appreciation for the grandeur of this merciless kingdom of sand is to take to the air! The whole picture comes together, yet even the best cameras fail to capture its expansive glory. Another highlight of the coastal experience is the ever-popular catamaran cruise on Walvis Bay. Greedy pelicans and cheeky seals join the boat in the hope of a morning snack, providing comical entertainment as our hosts spoil us with champagne and delicious local oysters!
Leaving the ocean behind, the flight across the dune sea to Namib-Naukluft National Park is one of my favorite experiences. I feel like I have somehow been sucked into the movie The English Patient. I place my forehead on the windowpane and simply watch the unfolding scenes: the sand's everlasting expanse of shifting curves, textures and subtle colors reveal yet more twisted, sinking shipwrecks; a lone Brown Hyena searches for a carcass to scavenge; the open, blue skies and an unconquerable horizon fill the heart with poetry. We eventually fly over fields of bare, circular patches in the grass-covered ground known locally as "fairy circles" and land amongst burnished mountains and grazing game.
The red dunes of Namibia's Sossusvlei pan are well deserving of their global reputation. Some of the highest in the world they are also the most photographed – for reasons that are immediately made obvious: they are magnificent. Statuesque Gemsbok seek the mid-morning breeze on their slopes, whilst Ostrich and small herds of desert-loving Springbok graze along the base of the dunes. Their geometric perfection is set on fire as the sun sinks low in the sky, providing pleasing contrasting patterns of brilliant red and dark shadow. Bring many gigabytes of memory for this as it will be some of the best photographic opportunities you may ever enjoy! A dazzling array of tracks in the sand give away the presence of a busy desert ecosystem: beetles, scorpions, geckos, lizards, snakes, birds, ungulates, moles, cats, jackals, hyenas, foxes… all with fascinating stories of survival in a habitat that very rarely enjoys rain.
Between sunrise, sunset and the star-filled heavens, Namibia envelopes one's soul in unadulterated beauty. She breathes a sense of celebration into the heart and sends one home longing to return again and again. At least that's how I feel about the place.
Experience the love affair for yourself on our next Namibia Wildlife Safari.