Jonathan Roussouw, co-founder and field leader for Apex Expeditions.
Weda Bay on Halmahera in Indonesia produced displaying Wallace's Standardwing, #8718, yet another outrageous representative of that most outrageous of ALL avian families... the Birds of Paradise! © Jonathan Rossouw
Gould's Shortwing, #8763, spotted in Singalila National Park. © Arka Sarkar
Birding the Buddhist Kingdom of Bhutan… Punakha Dzong on the Mo Chu (River), a fine site for the critically endangered White-bellied Heron. © Jonathan Rossouw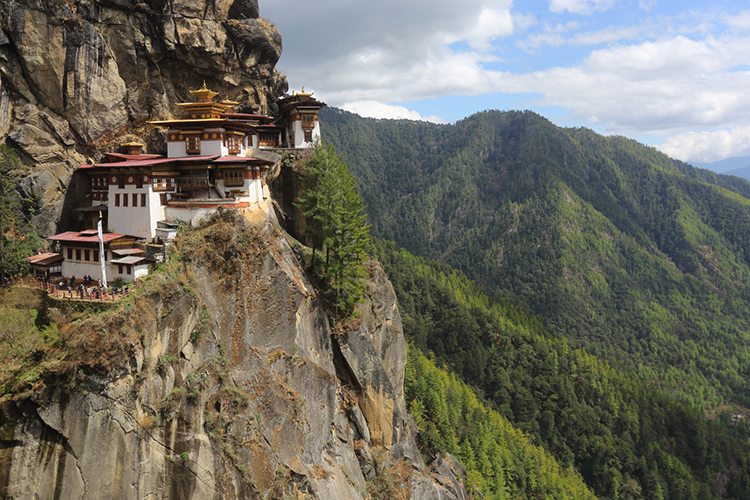 The famous Tiger's Nest Monastery, favored by Wallcreepers below and Himalayan Monal Pheasant high above. © Jonathan Rossouw
Taking digital video, with iPhone through Swarovski scope, of the glorious Satyr Tragopan.
The nocturnal Amami Woodcock, one of the most sought-after endemic birds of the Ryukyu Islands of southern Japan… and #8787. © Jonathan Rossouw
Far more numerous than the woodcock are the aggressive, 7-foot-long pit vipers known as Okinawa Habu! © Jonathan Rossouw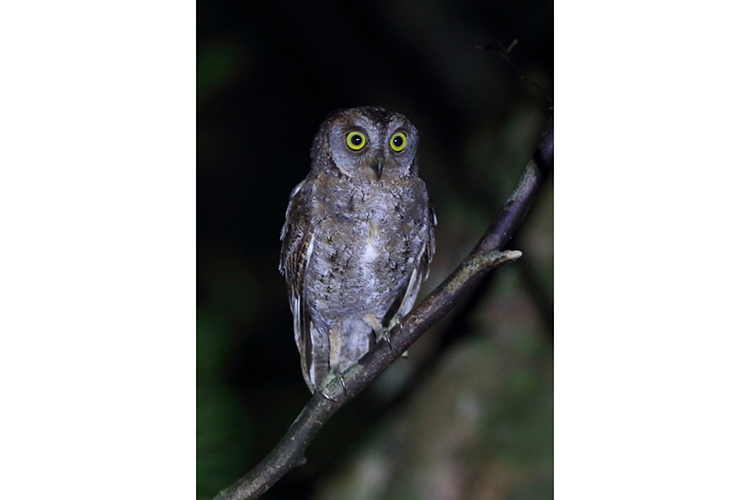 Ryukyu Scops Owl, #8788, spotted in the Ryukyu Islands of southern Japan. © Jonathan Rossouw
The rugged, mountainous interior of the Vogelkop, or Bird's Head, Peninsula is considered the "Holy Grail" of birding by many world birders, on account of the intoxicating combination of rugged beauty and the prospect of some of the most exquisite, rare and outrageous birds on Earth. © Jonathan Rossouw
A full-blown camping expedition high into the Vogelkop Peninsula's Arfak Mountains is the only reasonable way of finding two Birds of Paradise endemic to high altitudes in western New Guinea, the mind-blowing Arfak Astrapia, #8739, and the rare Long-tailed Paradigalla, #8737. © Jonathan Rossouw
The legendary Zeth Wonggor (far right), former ace hunter turned ace birdman and Bird of Paradise blind construction expert, with his team, on ascent to camp atop Arfak Mountains, on quest for one of the rarest of all Birds of Paradise, the Long-tailed Paradigalla… #8737! © Jonathan Rossouw
The elusive and bizarre Feline Owlet-Nightjar… #8741. © Jonathan Rossouw
The "Road" to #8748, the Grey-banded Munia, with a global range entirely restricted to marshy areas of one valley in the highlands of the Bird's Head Peninsula of Papua. © Jonathan Rossouw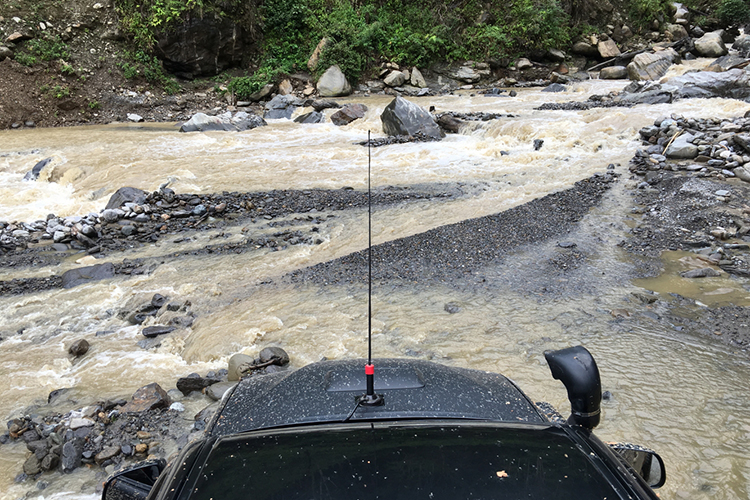 More of the road to #8748... © Jonathan Rossouw
The simply INCREDIBLE dawn display of the Black Sicklebill, in which it transforms its 3-foot-long body into something resembling an alien life form, to the accompaniment of loud, staccato calls, is sometimes appropriately described as the "Cobra Hood Dance". © Jonathan Rossouw
The Black Sicklebill's "Cobra Hood Dance" is rarely seen, and even more rarely photographed. It is surely one of the greatest bird spectacles on the planet! © Jonathan Rossouw
Sharpe's Longclaw, #8805, an endangered Kenyan endemic spotted on a remnant patch of native grassland overlooking the Rift Valley Escarpment in Kenya. © Jonathan Rossouw
9000 Bird Quest Tempts Jonathan Rossouw
Apex Expeditions co-founder and expedition leader, Jonathan Rossouw, embarks on an ambitious quest to see 9,000 bird species by his 50th birthday!  Follow along on Jonathan's 9,000 Bird Quest!
8,805 Bird Species and Counting
Jonathan loves a good challenge. As a passionate naturalist, world-class birder and natural-born adventurer, Jonathan never stops short when it comes to seeking elusive, endangered, and hard-to-find wildlife. I was not surprised then to learn that Jonathan's lifelong fascination with birds had turned into a self-imposed challenge to see as many of the world's avian species as possible. Already one of the top 10 birders in the world—having seen 8,805 species to be exact—Jonathan is now on a quest to see 9,000 species by the time he turns 50 in November 2018! 
Jonathan is one of a group of dedicated birders who compile "life lists" of all the species they have seen in their lifetime. While the precise number of bird species is still debated—since new species continue to be discovered and taxonomic challenges keep ornithologists working on refining their criteria—the most widely accepted IOC (International Ornithological Committee) world list recognizes just under 10,700 species. In 2012, at the age of 81, British birder Tom Gullick became the first person in the world to officially see 9,000 species. Since then, five more individuals have joined Gullick in exceeding the 9,000-species milestone. Jonathan hopes to achieve this remarkable feat just 15 months from now, and at age 50, would be the youngest individual to do so.
From the Himalayas and Kenya to New Guinea's Vogelkop  
Jonathan's 9,000 Bird Quest is already underway. This year alone, he started off with a Creamy-bellied Gnatcatcher in Iguazu's Atlantic rainforest, and has since traveled to such far-flung places as Halmahera, Indonesia, to see displaying Wallace's Standardwing and Azure Dollarbird; Singalila National Park in the Himalayas to sight a long-awaited Gould's Shortwing; Bhutan for the the glorious Satyr Tragopan; Japan's southern islands for the endemic Okinawa Rail and Amami Woodcock; and, best of all, to New Guinea's Vogelkop Peninsula on a successful quest for Long-tailed Paradigalla and the insane courtship dances of Western Parotia and Black-billed Sicklebill. "Can birding get any better than this?" Jonathan muses.
Just last month, Jonathan sent greetings from western Kenya while en route to the birding mecca of Kakamega Forest. He had stopped at a remnant patch of native grassland overlooking the Rift Valley Escarpment on what resulted in a fine encounter with Sharpe's Longclaw, an endangered Kenyan endemic… and his 8,805th species. Only 195 to go!
The 9,000 Bird Quest Continues in North-eastern Brazil  
Now, armed with his binoculars and Swarovski spotting scope, Jonathan's quest will resume in the cactus-studded Caatinga scrub of north-eastern Brazil, where he hopes to add another 50+ species to his list, followed by scouring Brazil's southern state of Rio Grande do Sul to pick up another 15-20. "It becomes extremely challenging from here on out," Jonathan told me. "That pesky 'Law of Diminishing Returns' kicks in, and I'll need perseverance, careful strategy, and healthy dollops of luck if I'm to succeed in this crazy quest!"
Follow Jonathan's 9,000 Bird Quest
Think he can do it? Why not follow along as Jonathan's quest unfolds on what's sure to be a fascinating adventure. Read about it on our blog or follow Apex on Facebook, Instagram or Vimeo for the latest updates!
Learn more about Jonathan and his upcoming expeditions.