Murchison Falls National Park from the air © Marco Tonoli
Murchison Falls National Park © Marco Tonoli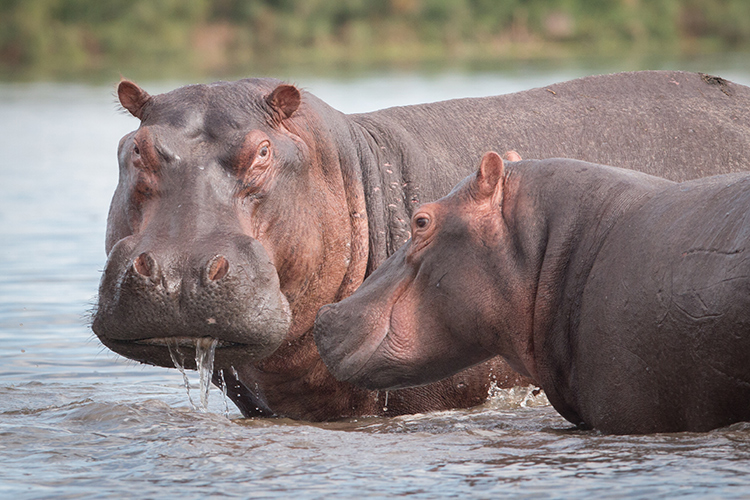 Murchison Falls National Park © Marco Tonoli
Murchison Falls National Park © Marco Tonoli
Murchison Falls National Park © Marco Tonoli
Kibale National Park © Marco Tonoli
Kibale National Park © Marco Tonoli
Queen Elizabeth National Park © Marco Tonoli
Queen Elizabeth National Park © Marco Tonoli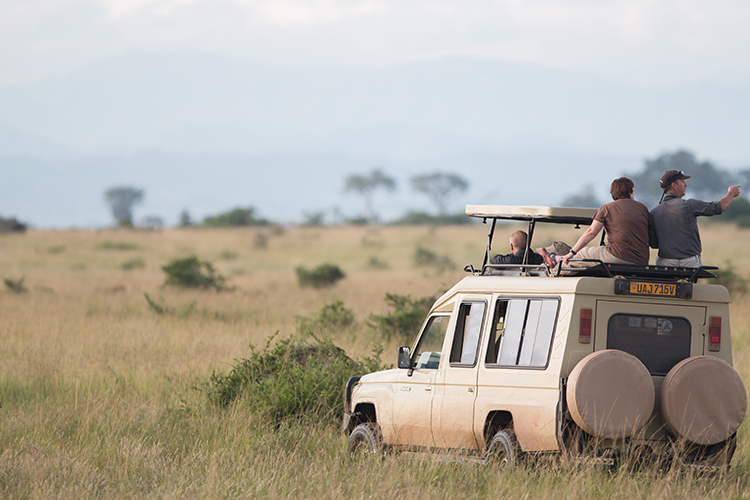 Queen Elizabeth National Park © Marco Tonoli
Bwindi Impenetrable Forest © Marco Tonoli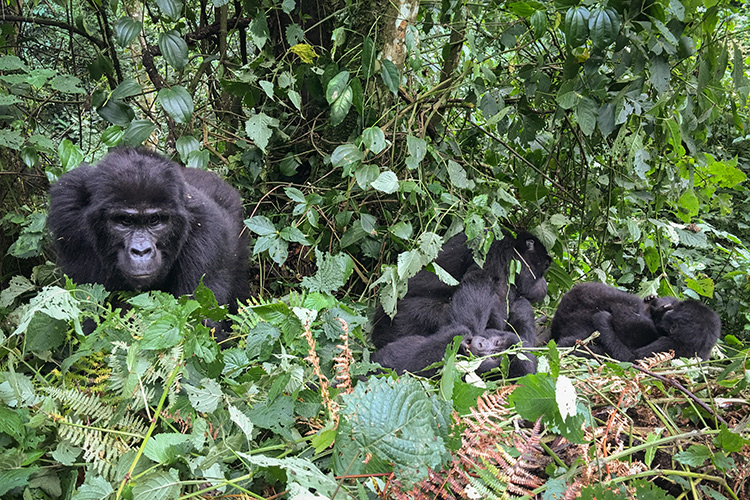 Bwindi Impenetrable Forest © Marco Tonoli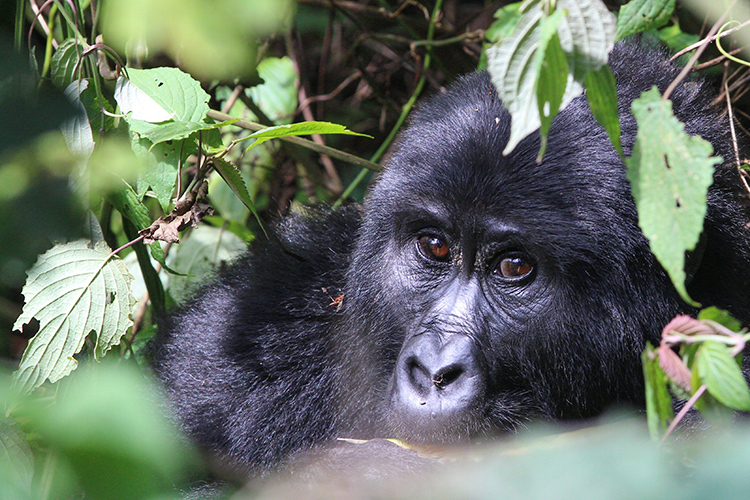 Bwindi Impenetrable Forest © Marco Tonoli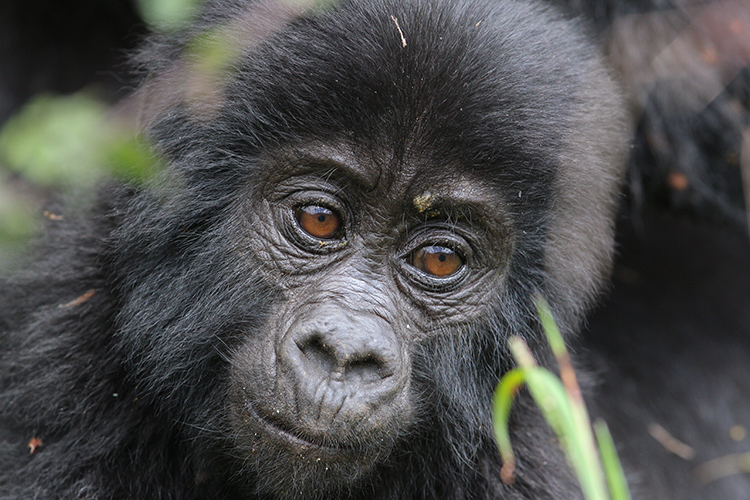 Bwindi Impenetrable Forest © Marco Tonoli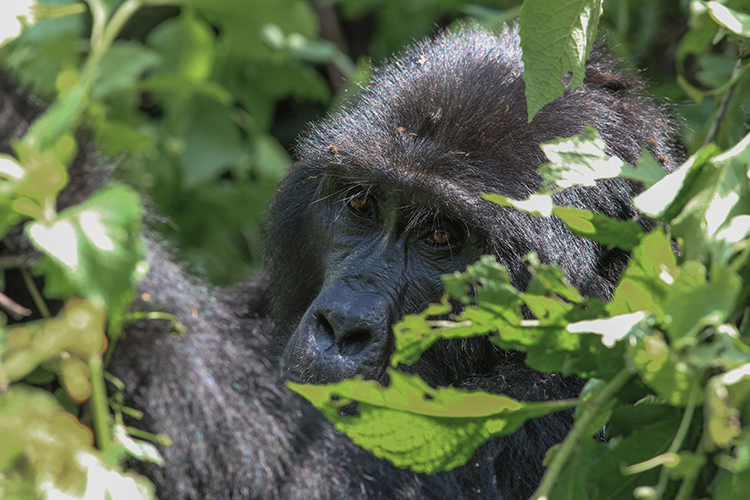 Bwindi Impenetrable Forest © Marco Tonoli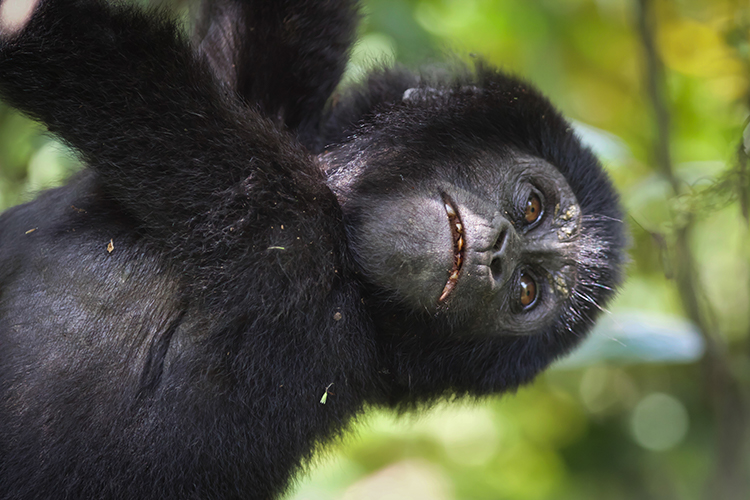 Bwindi Impenetrable Forest © Marco Tonoli
Uganda Safari Highlights | Photo Gallery
Apex field leader, Marco Tonoli, reports in from our recent Uganda Gorilla Safari, sharing his impressions—and his photographs—from this fascinating part of the world. Read on for his Uganda safari highlights.
Murchison Falls
There is no better start to a journey through the "Pearl of Africa" than cruising down the Victoria Nile to the famed and spectacular Murchison Falls. Here we found abundant Hippo and some of the largest crocodiles in Africa, plus jaw dropping views of the weird and wonderful Shoebill, one of the world's most sought after mega birds. Being the only vessels on the river also added to the sense of adventure. It was easy to get lulled back in time with stories of the early pioneers of Nile exploration, and appreciate being far, far away from the developed world. An epic start to a grand adventure.
Kibale National Park
Wow, absolutely fabulous morning out trekking with Chimpanzees in Kibale National Park, one of Africa's most diverse rainforests. A short trek into the forest brought us to an incredibly relaxed group of Chimps settled up in the trees. This offered us the full array of remarkable Chimp behavior. Babies jostling with each other in the tree tops, females building nests, and young males grooming the alpha male. Truly remarkable beasts and a privilege to spend this quality time with them.
Queen Elizabeth National Park
Leaving the dense forests of Kibale and venturing into the heart of the Albertine Rift, the landscapes changed from tropical rainforests to the open savannas of Queen Elizabeth National Park. Famous for its Topi migration, abundant buffalo, and Ugandan Kob, the highlight of our time was to find and spend the afternoon with the famed tree-climbing lions of Ishasha. High up in the branches of a large fig tree, one young male and three females lazily watched over us as they were sprawled out over the large horizontal branches high above ground and far from irritating insects.
Bwindi Impenetrable Forest
Truly one of the greatest wildlife encounters on our planet, there is very little that can compare to sitting a few feet away from the largest primate on our planet. Nearby, the youngsters clambered though the trees, and rolled and tumbled over each other under the watchful eye of a very protective silverback. We spent two days trekking in the Bwindi Impenetrable Forest with two different groups of Gorillas who readily accepted our close presence. Weighing close to 450 pounds with a barrel chest 6 feet in circumference, one can't help but feel somewhat intimidated. It was truly fascinating to observe the immense power of the dominant silverback and to see his gentle and protective nature as he presided over his family. This is a MUST experience for each and every wildlife enthusiast!
Learn More about our Uganda Safari Highlights
To discover more about seeing the "Pearl of Africa" with Apex, visit our Uganda expedition page.