Anna's Chromodoris Nudi pair © Giovanna Fasanelli
Batangas Halgerda Nudi © Giovanna Fasanelli
Berry's Bobtail Squid © Giovanna Fasanelli
Blue Dragon Aeolid Nudibranch © Giovanna Fasanelli
Coral © Giovanna Fasanelli
Crinoid and sea fan © Giovanna Fasanelli
Desirable Flabellina Nudi © Giovanna Fasanelli
Double-spined Sea Urchin © Giovanna Fasanelli
False Clownfish in Magnificent Anemone © Giovanna Fasanelli
Giant Moray © Giovanna Fasanelli
Jawfish © Giovanna Fasanelli
Micro-goby on purple sponge © Giovanna Fasanelli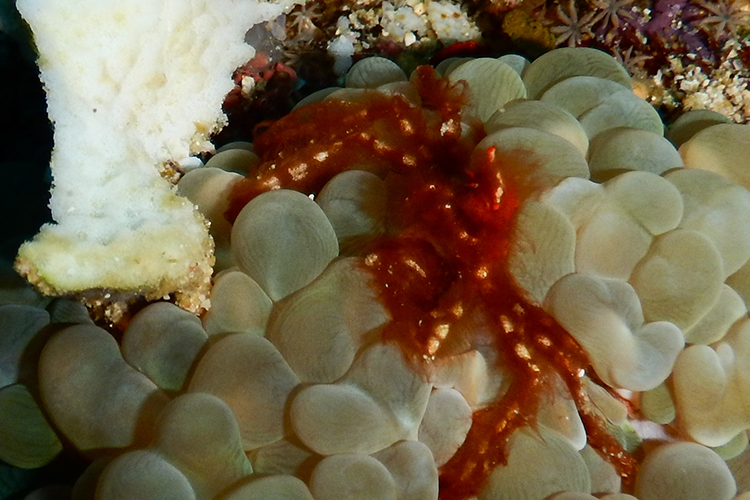 Orangutan Crab © Giovanna Fasanelli
Peacock Mantis Shrimp © Giovanna Fasanelli
Peppermint Sea Star © Giovanna Fasanelli
Pink Acropora coral polyps © Giovanna Fasanelli
Polyp with Anemone Shrimp inside © Giovanna Fasanelli
Regal Angelfish © Giovanna Fasanelli
Soft coral © Giovanna Fasanelli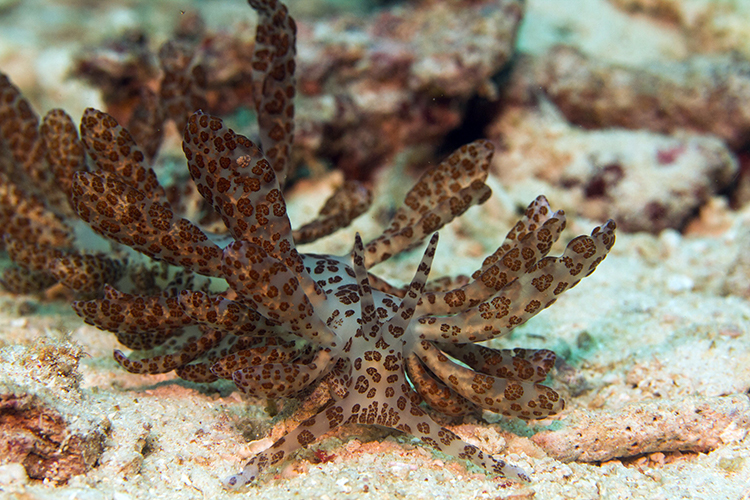 Solar-powered Nudibranch © Giovanna Fasanelli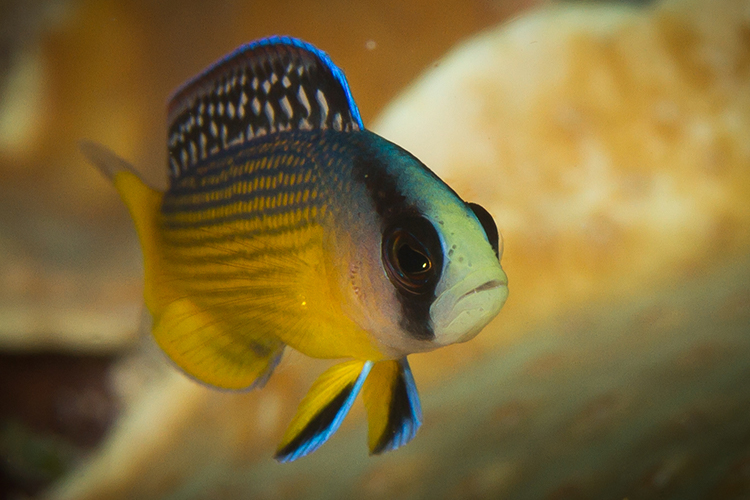 Spendid Dottyback © Giovanna Fasanelli
Variable Thorny Oyster © Giovanna Fasanelli
Whip coral micro-goby © Giovanna Fasanelli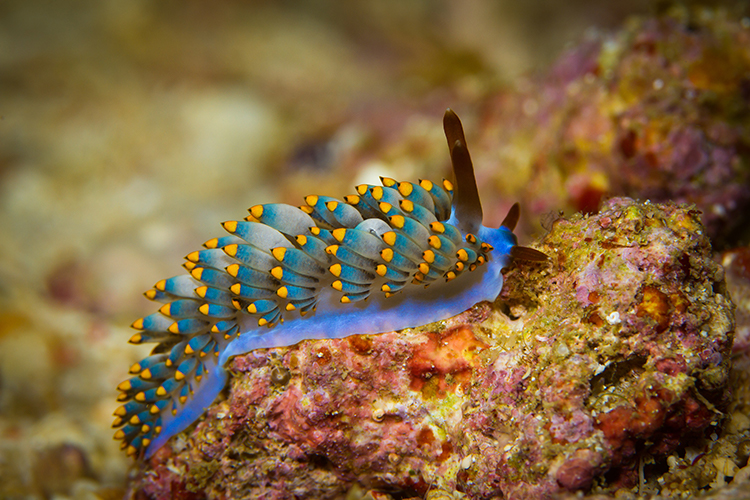 Yamasu's Cuthona Nudibranch © Giovanna Fasanelli
Protecting Raja Ampat Islands for Future Generations
Diving and Snorkeling the Raja Ampat Islands
Having just returned from two exceptional diving and snorkeling expeditions to Indonesia's Raja Ampat Islands, or "Four Kings", we are reminded once again just how precious these waters and coral reefs truly are. Raja Ampat's spectacular biodiversity and pristine landscapes have established the area as one of the most sought-after dive destinations in the world—1,500 reef fishes and three quarters of the world's soft and hard corals call these coral reefs home. As we explored Raja Ampat, our journey took us from Waigeo in the north, the largest of the "Four Kings," to the soft coral-rich lagoons and walls of Misool, the southernmost group in the Raja Ampat Islands. The photo gallery above showcases a few of the amazing species we encountered, yet it's just a fraction of the abundance we witnessed while diving and snorkeling in Raja Ampat.
Supporting Misool Foundation in Raja Ampat
Apex Expeditions is proud to have made a contribution to Misool Baseftin (Misool Foundation), the non-profit charity arm of Misool Eco Resort, to support their ongoing marine conservation work. The foundation's mission is to safeguard the future of the most biodiverse marine environment on earth by empowering local communities to reclaim their traditional ownership of the coral reefs. In fact, in the local tribal language, Misool Baseftin means "Misool: We own it together".
Together with the local community, Misool has established a 468-square mile Marine Conservation Area which prohibits the capture or removal of any wildlife—shark finning, all types of fishing, and the hunting of turtles or collection of turtle eggs are prohibited. They have also recruited a locally-staffed marine ranger unit to patrol and protect these waters which lie just outside the traditional fishing grounds of the local villages.
See our Raja Ampat Photography and Field Journal for more images from this incredible region. To learn more about Misool Foundation, or to make a US or Canadian tax-deductible donation through their partner WildAid (specify the program: Indonesia – Misool / Daram), please visit their website at www.misoolfoundation.org.
We couldn't be more proud of our commitment to the marine conservation work being carried out by Misool Foundation to ensure that the waters and marine life of Raja Ampat are protected for future generations.