Ingrid Nixon on the expedition to the North Pole with Apex.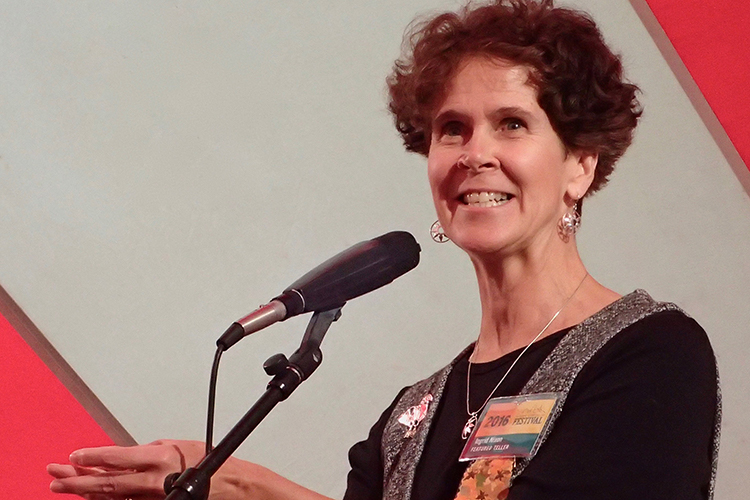 Professional storyteller Ingrid Nixon on stage.
Polar Bear mom and cubs seen on North Pole expedition. © Ingrid Nixon
Podcast: Polar Bears and an Inuit Legend
It's hard to say what Ingrid Nixon would consider to be her real job: Apex field leader, National Park Service division chief, or professional storyteller. All of these are in her current résumé. But it's clear that whatever she's doing at the moment, for her, it's all about the stories. So it was that her experiences on the Apex North Pole voyage, combined with an Inuit legend, became a story she told live on stage at the Forest Storytelling Festival in Port Angeles, WA, last fall.
Listen to Ingrid tell the story