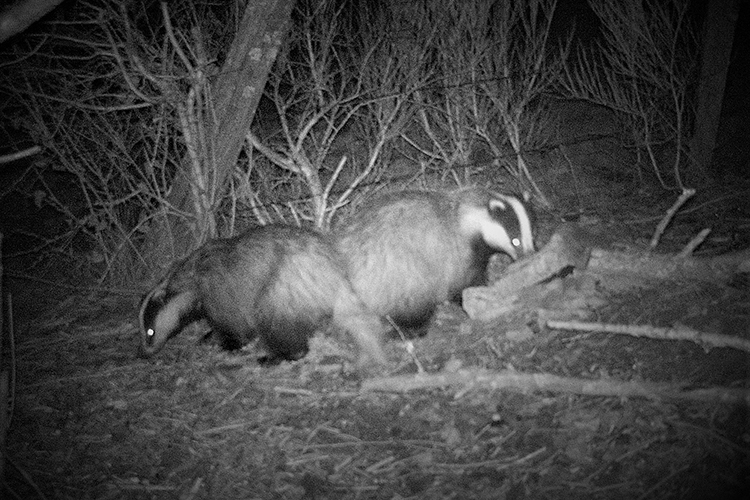 Male and female European Badgers dragging hay and grass into the den. © Gerald Broddelez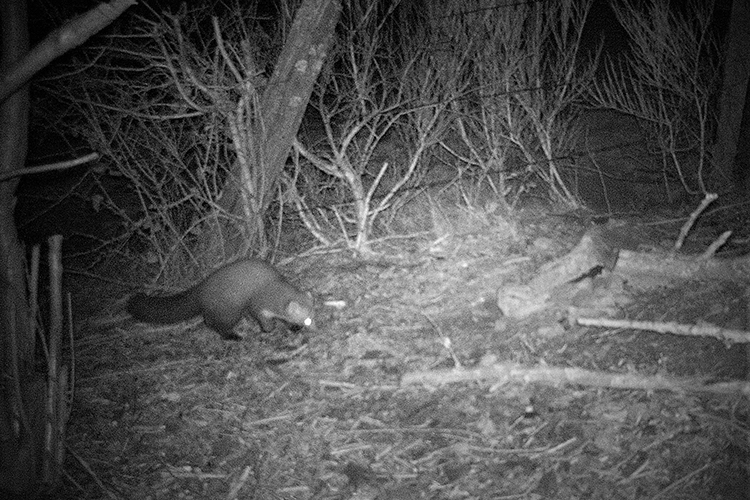 Nest box attracts a Beech Marten. © Gerald Broddelez
Gerald's Winter Wildlife Sanctuary Attracts its First Creatures
In this article, Apex field leader Gerald Broddelez shares an update on the success of his DIY winter wildlife sanctuary.
You may remember, that at the start of winter, my family and I built our own winter wildlife sanctuary including an artificial badger den, a Beech Marten nest box, an insect hotel, and a bird tower.
Although I thought it was highly unlikely that the den or nest box would be occupied any time soon, I did hope that a European Badger or Beech Marten might choose our sanctuary to raise a family within the next couple of years. In February, I decided to set up a night cam in front of both the badger den and marten nest box. When I returned last week to collect the night cams, I was wondering if anything at all would have shown up on the cameras.
And yes! Wow…wow…wow! To my great surprise and excitement one of the first pictures was an adult European Badger dragging hay and grass into the den before starting to feed nearby, quickly followed by a second animal (see photograph) that was much larger and thicker so definitely a male and female. It will be interesting to see now if they have already produced offspring. We can't wait to see what shows up on the cameras next!
To round out this first success, we were also thrilled to find that our Beech Marten nest box was occupied with at least one individual showing up on the camera every night (see photograph). Here too we are anxious to see what happens next and for the cameras to give us more insight into their secretive lives.
We will keep you posted on the success of our sanctuary project. We have our fingers crossed that we'll see cubs soon!