Northwest Passage
onboard Silver Wind
August 20 – September 14, 2023
Polar Bears are the largest land carnivores in the world, feeding primarily on the fat of ice-dependent Ringed Seals and Bearded Seals. © Elliott Neep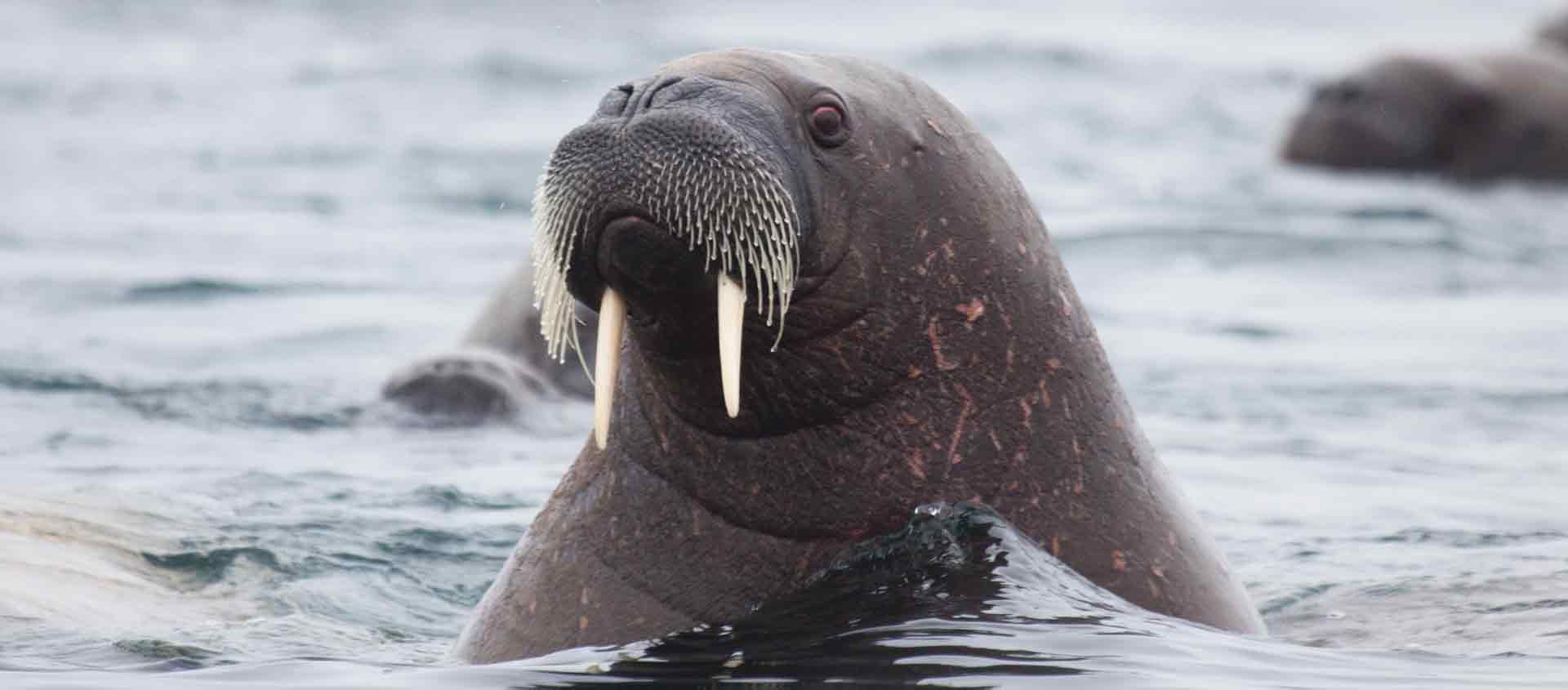 Walruses use their powerful tusks to haul themselves onto ice floes where they gather in herds to sunbathe and sleep. © Richard Sidey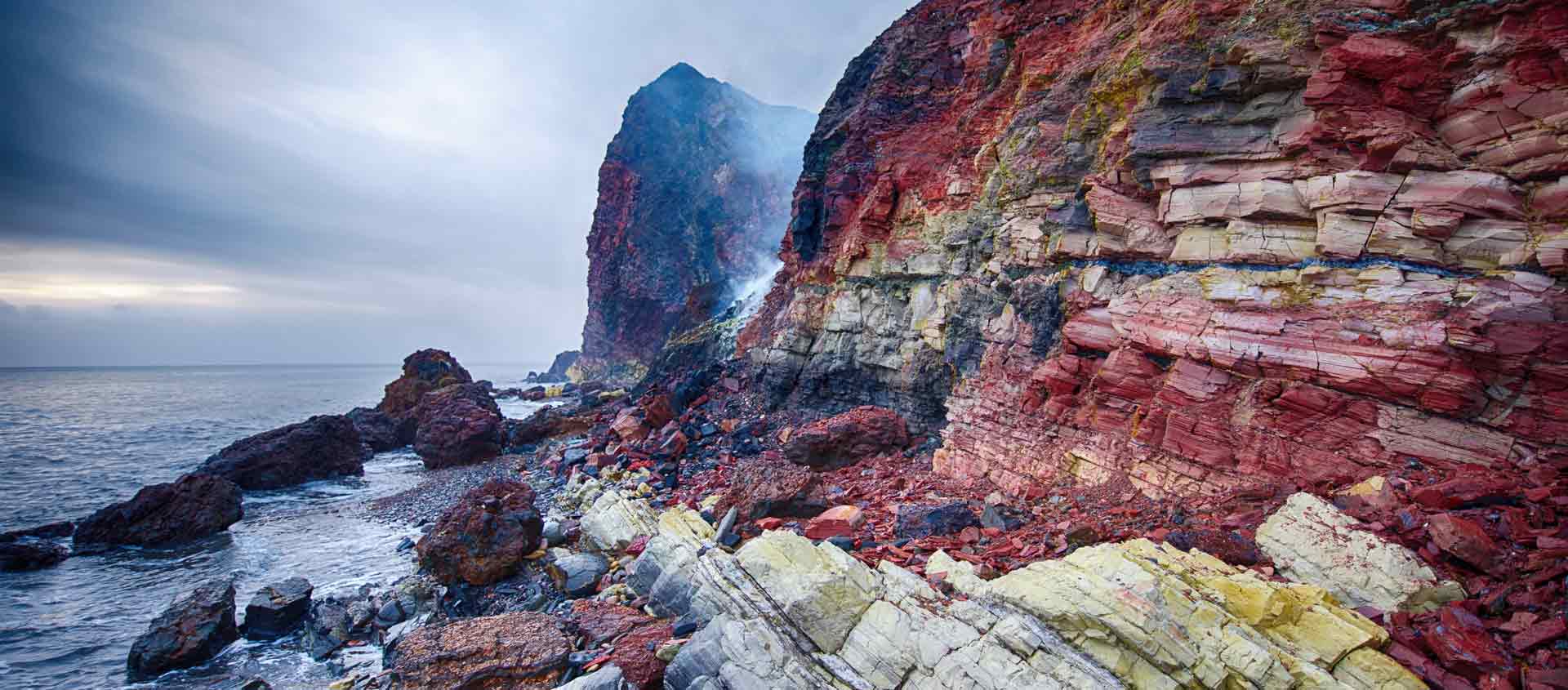 Cruise the coast of Cape Bathurst and admire the colorful steaming cliffs called Smoking Hills.
Wend your way past the fjords and icebergs of Greenland's west coast and through the Canadian High Arctic.
Sisimiut, a former whaling port, is a charming village with 18th-century wooden and turf buildings. © Richard Sidey
Muskoxen - Aside from Polar Bears, Muskoxen are the largest animals to roam the Arctic tundra, and can weigh up to 800 pounds. © Gary Krosin
The Silver Wind is one of the most adaptable ships available, with a strengthened ice-class hull and equipped for cruising in remote regions.
Northwest Passage Cruise
The lore of Northwest Passage exploration is beloved by adventure travelers and armchair historians alike. On this 26-day Northwest Passage cruise with Apex, you have the exceedingly rare opportunity to retrace the steps of the most intrepid Arctic explorers as you wend your way past the fjords and icebergs of Greenland's west coast and through the Canadian High Arctic. Visit the spots where famed explorers met their demise, small and hardy Inuit communities and the ruins left by their predecessors, research stations abandoned and active, and near-mythical Arctic wildlife including Narwhals, Belugas, Muskoxen and the elusive Polar Bear. End the journey in Alaska, achieving what John Franklin never did, a complete traversing of the legendary Northwest Passage.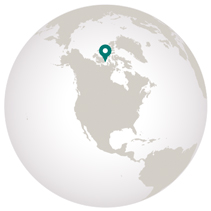 Destinations
Travel by Air
Travel by Road
Travel by Boat
Travel by Bullet Train
Travel by Rail
Travel by Dog Sled
Sunday, August 20: Arrive New York City, USA

Arrive in New York City, the convenient starting point for this epic adventure. Overnight at our group hotel with a welcome dinner to meet your fellow travelers and Apex expedition leaders.

Monday, August 21: New York / Kangerlussuaq, Greenland / Embark Silver Wind

After breakfast at the hotel, head to the airport for a charter flight to Kangerlussuaq, where the scenery is sure to astound before you even touch down: from the air, the Greenland Ice Cap stretches as far as the eye can see, covering about 80 percent of the country's land mass. A former U.S. military base, Kangerlussuaq is located just above the Arctic Circle. Surrounding the settlement is some of Greenland's most diverse fauna, including shaggy Muskoxen, Gyrfalcons and Caribou. Head to the harbor to board the Silver Wind, your expedition vessel for the next 24 nights. Toast to the adventure to come as the ship heads down the 100-mile-long Kangerlussuaq Fjord under the midnight sun. Keep an eye out for Peregrine Falcons, as this fjord hosts 130 of their nesting sites.

Tuesday, August 22: Sisimiut

Further up the Greenland coast stands Sisimiut, a former whaling port and the second largest town in Greenland, with a population just over 5,500.  Sisimiut's main trade is fishing, and the town accommodates a large fleet of trawlers and a modern shrimp-shelling factory. It is the southernmost town on Greenland's west coast in which sled dogs are used. Pass under a large arch made of Bowhead Whale bones to visit the town's historic district and museum housed in a charming jumble of 18th-century wooden and turf buildings. Stop in at one of the local handicraft workshops to see a sampling of the beautiful stonework and sealskin garments. You may choose to go on one of several hikes to surrounding lakes and islands, or purchase a flightseeing tour over Sisimiut and the abandoned settlement of Assaqutaq and the Aqqutikitsoq Glacier, towering 4,500 feet over the town.

Wednesday, August 23: Ilulissat

Spend the day visiting Ilulissat, whose name means "icebergs" in the Kalaallisut language. A UNESCO World Heritage Site, the town sits beside the Ilulissat Icefjord, a magnificent waterway whose towering glacier calves up to 20 million tons of ice per day—one of the fastest and most productive glaciers in the world. In town, see a demonstration of ancient fishing methods. Visit the small museum located in the former home of Greenlandic folk hero and famed polar explorer, Knud Rasmussen. Embark a fishing boat to navigate amongst the brilliant and massive white and turquoise icebergs. You may choose to hike to a beautiful lookout point over the Icefjord.

Thursday, August 24: Itilleq

On an island off the west coast of Greenland, located about 1 mile above the Arctic Circle, is the tiny settlement of Itilleq with its population of roughly 100 residents. Founded in 1847 as a ramshackle fishing community, it has grown to include a collection of brightly colored houses, a shop, post office and school, all built around a soccer field that also serves as a helipad. A fish processing plant is the principal employer, but the community also relies on fishing, hunting and selling their wares to curious visitors. Spend time with the charming locals as you explore the village or set off along one of the many seaside walking trails, with amazing views of the mountains and glaciers encompassing much of the island.

Friday, August 25: Kangaamiut / Evighedsfjord

Kangaamiut clings to the shoreline at the mouth of the Evighedsfjord, or Eternity Fjord. Kangaamiut's brightly-colored wooden houses lie scattered across two small hills, making up a community numbering around 350 friendly locals. A system of staircases and boardwalks leads to the top of the hill for jaw-dropping views over the wilderness surrounding the village. Once ashore, witness various aspects of Inuit culture—a welcome drum dance and possible flensing of a seal (subject to timing of the hunt)—and spend time at the Community Hall at a Kaffemik, a communal celebration. Time permitting, you can also visit the small museum. This afternoon, navigate down Evighedsfjord toward Qingua Kujatdleq Glacier at its southeastern end. The mountains on either side of the fjord reach up to 6,000 feet. Upon arrival at the glacier, board Zodiacs for a closer look while also keeping an eye out for wildlife.

Saturday, August 26: Nuuk (Godthab)

Established in 1728, Nuuk is Greenland's first town and current capital, housing nearly 30% of the nation's population. It's practically cosmopolitan compared to Greenland's other towns, possessing the country's only traffic lights, roundabouts and university. Enjoy a walking tour of this charming town to see Inuit ruins, the home of Nuuk's missionary founder, Hans Egede, the parliament building, and the Church of our Saviour, whose towering spire provides a noticeable landmark. At the Greenlandic National Museum, see the famous Qilakitsoq mummies and an outstanding collection of traditional dresses. You may choose instead to spend the day hiking in the hills above town.

Sunday & Monday, August 27 & 28: At Sea

Enjoy lectures by onboard experts about the fascinating history of polar exploration, as well as the natural history of the Canadian Arctic, as you make the roughly 900-mile trip across the Davis Strait. Spend time on deck to watch for White-beaked Dolphins, Minke Whales, seals and Walrus. Birders may spot Pomarine Skuas, Little Auks, Brunnich's Guillemots, Northern Fulmars, and Glaucous Gulls.

Tuesday, August 29: Pond Inlet, Nunavut, Canada

Picturesque Pond Inlet at the northern tip of Baffin Island is considered one of Canada's 'jewels of the north.' Ringed by scenic mountains, it boasts awesome ice caves, hoodoos, and abundant wildlife. Belugas and Orcas, Ringed and Harp Seals, Caribou, Arctic Foxes and Wolves, Gyrfalcons, and Ptarmigans can all be spotted at this time of year. Explore the small, predominantly Inuit community of around 1,500. Pond Inlet is also known as a center of Inuit art, especially the printmaking and stone carving that you will see featured in the town's galleries. Next, walk along the coast to see archaeological remnants of ancient Dorset and Thule villages.

Wednesday, August 30: Dundas Harbour, Devon Island

Tallurutiup Imanga, or Lancaster Sound, just above Baffin Island, marks the east entrance of the Northwest Passage, and is one of the newest National Marine Conservation Areas in Nunavut, harboring abundant Narwhal, Beluga and Bowhead Whales. On its northern end lies Devon Island, the largest uninhabited island on Earth at nearly 20,000 square miles. Remote and rather austere, Devon is the closest thing to Mars on planet Earth. So much so, that a team of NASA researchers conducts research here in the Arctic summer. Hike the tundra to a look-out point above The Mounty Police Camp—the last human habitation on the island was a Canadian Mounted Police post in place until 1951 to monitor illegal whaling.

Thursday, August 31: Radstock Bay / Beechey Island

On the southwest coast of Devon Island lies Radstock Bay. While the British first mapped Devon in 1820, it had long been home to the Thule people, evidenced by their qarmat homes, crafted from rocks, sod and whale bones, with skin roofs. Beautiful fossils of corals, nautiloids and crinoids are strewn about. Keep watch for Atlantic Puffins, Yellow-billed Loons and Snowy Owls. This afternoon, head due west to the last known whereabouts of Sir John Franklin's 1845 expedition to find the Northwest Passage—Beechey Island. Franklin's ships disappeared, and all 129 men were lost somewhere in the Arctic. Three graves of his seamen were uncovered on Beechey, as well as the remains of Northumberland House, built in 1852 as a base for search parties for the missing expedition. Take Zodiacs ashore to hike around the remains of Franklin's last winter encampment.

Friday, September 1: Peel Sound

Cruise this vast channel between Somerset Island and Prince of Wales Island. Follow the tracks of two famous expeditions of the mid-19th century: Sir James Franklin's and James Clark Ross', both of whom were thwarted by sea ice in attempting to navigate the sound. Look for Polar Bears on the ice, and conditions permitting, take Zodiacs to get a closer look.

Saturday, September 2: Gjoa Haven

King William Island's flat coastal terrain holds only one settlement. Although the area around Gjoa Haven had already been used by the Netsilik Inuit, the Scandinavian name was given to it by Amundsen during his crossing of the Northwest Passage with his ship Gjøa. Today, some 1,500 inhabitants live in Gjoa Haven. After a dry landing onto a floating pontoon, visit the primarily Inuit settlement. Expect a warm welcome by the locals before roaming the village. A path connecting several sites forms the Northwest Passage Territorial Trail, including the Heritage and Hamlet Centers, where you can learn about early Arctic exploration. Artifacts relating to Franklin's expedition were found outside Gjoa Haven, and the wrecks of his two ships Erebus and Terror have recently been located nearby. Aside from spotting Muskoxen and Caribou, a unique attraction for some is a nine-hole golf course, known to be Nunavut's most northerly.

Sunday, September 3: Qikiqtaryuaq (Jenny Lind Island)

The petite Qikiqtaryuaq, formerly Jenny Lind Island, named for the Swedish born opera singer, lies in the Queen Maud Gulf just south of massive Victoria Island. It is a Canadian Important Bird Area, whose rocky ridges, low-lying wetlands, sedge meadows and sandy shoreline attract significant numbers of breeding Canada, Ross' and Lesser Snow Geese. Muskoxen abound. Qikiqtaryuaq is uninhabited, but was the site of a Distant Early Warning Line radar station until the 1990s, and still has an active North Warning System.

Monday, September 4: Cambridge Bay

With a population of nearly 1,800 people, Cambridge Bay, in the southeast of Victoria Island, is the region's administrative hub and the largest stop for passenger and research vessels traversing the Northwest Passage. It was named after Prince Adolphus, the Duke of Cambridge, but the traditional Inuit name for the town is Ikaluktutiak, meaning "good fishing place," due to the prolific Giant Char found in the nearby Ekalluk River. Cambridge Bay was visited by Amundsen in Gjøa during his successful attempt to cross the Northwest Passage, and later with his second ship Maud, which ultimately sunk there and was recently raised for exhibition in Norway. Today, explore the hamlet on foot. See the incredible handiwork of local carvers around town, and visit the Arctic Coast Visitor Centre to experience interactive displays on the area's history. Enjoy tea, bannock and other appetizers before returning to the ship.

Tuesday, September 5: Edinburgh Island

Explore Nunavut's small and uninhabited Edinburgh Island today. With a plethora of thriving native plants, the colors are especially enchanting at this time of year. Join your naturalists to learn more about the wide variety of flowers and berries on display. Photographic opportunities abound as you explore the island's tundra and sandy beaches. Keep an eye out for Peregrine Falcons that nest on basalt ledges, while Caribou, Arctic Fox and Arctic Hare are common sightings in the tundra. For the more adventurous, a hike to the high point of the island offers 360-degree views.

Wednesday, September 6: Ulukhaktok (Holman), Northwest Territories

Formerly known as Holman, Ulukhaktok is the most eastern Inuvialuit community and still holds strong traditional ties with the Inuit of the central Arctic. The landscape around town is hilly, with steep cliffs and bluffs that are home to a wide variety of wildlife, but Ulukhaktok is best known for its traditional art, throat singing and drumming. Colorful Holman Prints have a distinctive style and are prized by collectors and museums alike.

Thursday, September 7: Smoking Hills

Just south of Sachs Harbour, on Cape Bathurst in mainland Northwest Territories, the hills are alive with sulfurous smoke. Smoking Hills, as the area was named by John Franklin in 1826, are an ancient natural phenomenon: as Franklin observed, the rocks and soil here seem to be on fire, producing acrid white smoke. This is caused by a subsurface exothermic reaction between the shale, sulfur and iron pyrite of the area. The release of heat in the mudstones along the sea cliffs leads to hot sulfurous gas being driven off. Cruise the coast and admire these unique steaming cliffs from a safe distance.

Friday, September 8: Beaufort Sea

Bordering the north coasts of Alaska and Canada, the Beaufort Sea was feared for centuries, and entirely unexplored until 1914, because of its extreme climatic conditions. Named in honor of the British Admiral Francis Beaufort, this part of the Arctic Ocean enjoys an extremely brief summer thaw, during which a myriad of wildlife manages to find its way here. Traverse the sea today with binoculars handy, watching for Arctic Char, King Eider Ducks, Beluga and Bowhead Whales, and, if you're lucky, Polar Bear.

Saturday, September 9: Herschel Island-Qikiqtaruk, Yukon Territory

The low-lying, treeless Herschel Island-Qikiqtaruk, located just a mile-and-a-half off Yukon's north coast, was the province's first territorial park. Snow-covered from September to June, the island hosts abundant wildlife, with the largest colony of Black Guillemots in the Western Arctic. Caribou, Muskoxen, Polar and Brown Bears can be spotted on land, and Bowhead and Beluga Whales, Ringed and Bearded Seals and occasionally Walrus are seen in its surrounding waters. The island is also an important area for Ice Age fossils. Herschel has been a seasonal hunting ground for the Inuvialuit for hundreds of years. When Franklin arrived in 1826, he saw three of their camps. Remains of their dwellings are still visible near Simpson Point, along with a 19th-century whaling station. Roam the old whaling station, museum, cemetery, ice houses and remains of the historic sod huts.

Sunday & Monday, September 10 & 11: At Sea

Between onboard lectures, look for whales and seabirds as the ship hugs the coastline of Northern Alaska, headed west toward Point Hope, jutting into the Chukchi Sea.

Tuesday, September 12: Point Hope, Alaska, USA

Tikiġaq, the Inuit name of the settlement, means "finger," after the shape of the peninsula. Here, you are a mere 160 miles from Siberia. Point Hope peninsula is one of the oldest continuously occupied Inupiat areas in Alaska, and the 700-person Point Hope settlement is the oldest documented continuously-inhabited settlement in North America, at 2,500 years. Abundant artifacts remain to remind visitors of its history: stroll through Old Tigara Village, a prehistoric site with old sod houses built underground for stability and insulation. Whales dominate life in Point Hope. The biggest festival occurs at the end of the whaling season, and the most iconic landmark in town is the dramatic picket fence surrounding the cemetery, constructed entirely of large whale bones.

Wednesday, September 13: Port Clarence

Site of a former Coast Guard navigation site, Port Clarence is a rarity on the Bering Strait—a natural deep-water port. In 2020, history was made here as control of about 2,200 acres of land surrounding the bay was transferred to an Alaskan Native corporation. This Inupiat-owned corporation is responsible for developing the area to support marine safety in the Bering Strait, Arctic research and the preservation of local Indigenous culture. We stop here for clearance purposes before continuing toward Nome. Enjoy final recaps of the voyage this evening and a festive farewell dinner.

Thursday, September 14: Nome / Disembark / Homeward

Nome gained its popularity during the Gold Rush era when "Three Lucky Swedes" were the first to discover gold in nearby Anvil Creek. In 1899, the population of Nome swelled from a handful to 28,000. Much of Nome's gold rush architecture remains. Perched on the edge of the Bering Sea, on the southwest side of the Seward Peninsula, Nome has a vibrant Inupiaq community. After breakfast, disembark and transfer to the airport for flights homeward.
Details
August 20 – September 14, 2023
Leaders

Kevin Clement & Ingrid Nixon
Rates starting from $37,430 per person Rate details

Northwest Passage, 2023

onboard 

Silver Wind

| Suite Categories | | Per Person Rates |
| --- | --- | --- |
| Vista Suite | | $37,430 |
| Classic Veranda Suite | | $43,500 |
| Deluxe Veranda Suite | | $50,700 |
| Medallion Suite | | $88,250 |
| Silver Suite | | $104,150 |
| Royal Suite | | $123,150 |
| Grand Suite | | $144,550 |
| Owner's Suite | | $172,450 |
| Solo – Vista | | $55,770 |
| Solo – Classic Veranda | | $64,875 |
| Solo – Deluxe Veranda | | $75,675 |

26 days

Trip Length

274 guests onboard Silver Wind
New York City

Start

Nome

End
The Apex rate includes, as noted in the itinerary, a welcome reception and dinner in New York with local beer and wine included; all transfer; and all gratuities.
In addition, the voyage rate includes, as described in the itinerary, roundtrip economy-class air from select cities to and from the start and end point of the trip; overnight in New York prior to the voyage; charter flight from New York to Kangerlussuaq; accommodations onboard the
Silver Wind
; activities and excursions as described in the itinerary; services of two Apex Expeditions leaders, as well as the full onboard Silversea lecture team and expedition staff; all crew gratuities; complimentary room service onboard the vessel; all meals and select wines and spirits onboard the vessel; and all entrance fees and taxes.
The Fine Print

Call us to reserve your spot on this exciting expedition!
Have a question? Call us at 206.669.9272 /
800.861.6425

. Prefer online?Get in Touch
Join Kevin to seek and learn about the near-mythical Arctic wildlife including Narwhals, Belugas, Muskoxen and the elusive Polar Bear.
Ingrid will tell the courageous stories of early adventurers who sought to find the Northwest Passage route.

A Natural Beauty and Scientific Wonder
Did you know that Ilulissat Icefjord on the west coast of Greenland is a UNESCO World Heritage Site? Just 150 miles north of the Arctic Circle, this stunning ice-filled fjord is situated where the Sermeq Kujalleq glacier calves ice into the sea. Sermeq Kujalleq is one of the fastest moving and most active glaciers in the world, and one of the few places where ice from the Greenland Ice Cap enters the sea. The glacier has been studied for more than 250 years, allowing scientists to develop a greater understanding of ice-cap glaciology and climate change.