Melanesia
onboard Silver Explorer
On Ambrym Island, the very special Rom dance, is usually only performed during men's secret society meetings. © Richard Sidey
Villagers will welcome you with traditional dance and song on some of the most idyllic islands imaginable.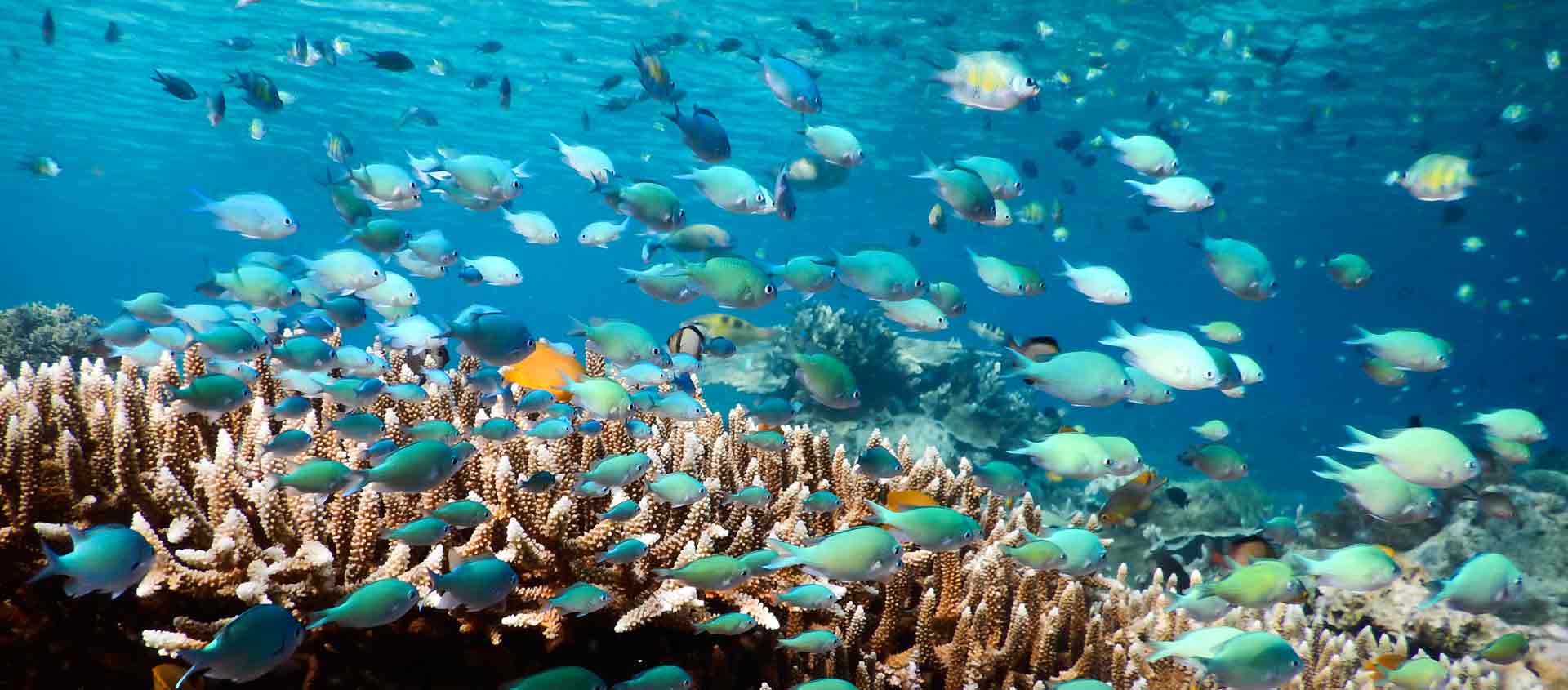 Snorkelers on this Melanesia voyage will visit some of the best coral reefs on Earth, all teeming with life. © Giovanna Fasanelli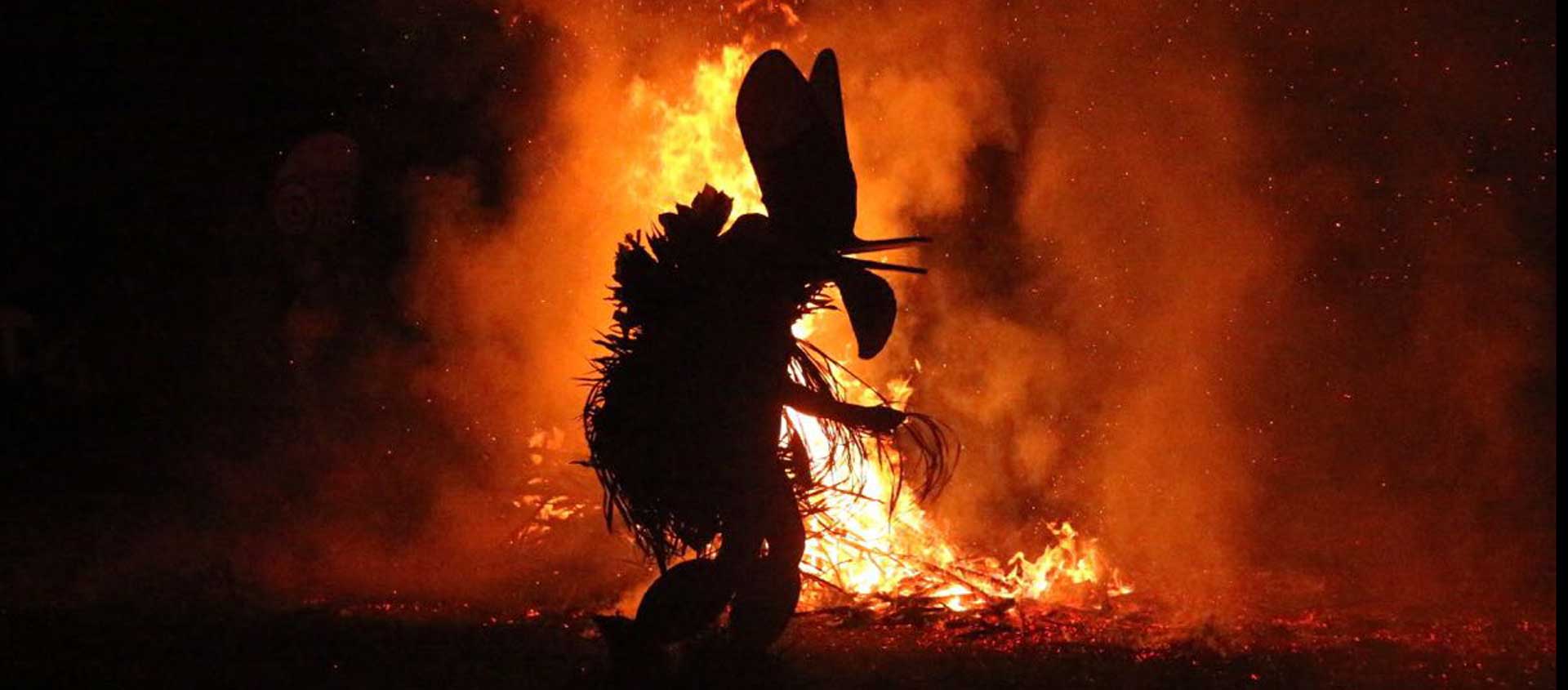 At Rabaul, witness the magnificent Baining Fire Dance, an ode to the first volcanic eruption witnessed by the Baining people. © Dan Kaufman
Both above and below the crystal-blue waters, this Melanesia adventure offers incredible cultural and natural diversity.
Dance is very important to the Tufi locals. Performers wear fanciful headdresses decked with a rainbow of iridescent feathers. © Richard Sidey
The Silver Explorer is the ideal vessel for exploring Melanesia. Her shallow draft allows her to navigate closer to shore with Zodiacs to explore even further.
Fiji, Vanuatu, Solomon Islands & Papua New Guinea Cruise
Diversity is the catchphrase on this Melanesian adventure—both above and below the crystal-blue waters. Of all the world's islands, none are as geologically varied, as naturally diverse and as deeply steeped in human history as the archipelagos of Melanesia. From the thousand living languages and complex cultural traditions, to the astoundingly varied coral gardens and plethora of endemic birds; from some of the world's most active volcanoes to fascinating WWII sites. Join Apex on this 19-day Fiji, Vanuatu, Solomon Islands and Papua New Guinea cruise, where delights await every traveler's interest. Step aboard the Silver Explorer and delve into the vibrant cultures and landscapes of these many storied islands.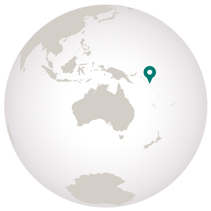 Destinations
Travel by Air
Travel by Road
Travel by Boat
Travel by Bullet Train
Travel by Rail
Travel by Dog Sled
Tuesday, April 25: Arrive Lautoka, Fiji

Arrive in sun-soaked Lautoka, or Sugar City, Fiji's second-biggest settlement and the starting point for many a South Seas adventure. You will be met and transferred to your hotel. This evening, join your fellow travelers and Apex expedition leaders for a welcome dinner at your hotel. Overnight at Sofitel Fiji Resort & Spa.

Wednesday, April 26: Lautoka / Embark Silver Explorer

After breakfast, explore Lautoka and the surrounding areas of Viti Levu, Fiji's largest island. Visit the Garden of the Sleeping Giant, home to over 2,000 species of orchids, watching for the brilliant colors of endemic Fiji Parrotfinch, Masked Shining Parrot and Collared Lory, Fiji's national bird. Stop in the village of Veiseisei, where native Fijians first settled in 1500 B.C., and then take in the breathtaking views of the Bay of Nadi from the Vudu Lookout Point. In the afternoon, embark your home away from home for the next 17 nights, the Silver Explorer. Settle into your cabin, then return to deck to toast the journey to come as the ship heads north out of Lautoka's sparkling harbor.  

Thursday, April 27: Nabukeru, Yasawa Island

Visit Nabukeru village on Yasawa, the most northerly of 20 volcanic islets that make up Fiji's Yasawa Islands. Most famous, perhaps, for the Blue Lagoon movies that were filmed here, the Yasawas are tropical paradise incarnate, with aquamarine waters and an emerald mountainous interior. Explore the village and talk with the friendly locals, many of whom still live in traditional thatched roof bures. Next, visit what Nabukeru villagers insist is the "heart of the Yasawas," the limestone caves of Sawa-i-Lau. The caves' ancient wave-hewn limestone formations are a sight to behold. Conditions permiting, you may swim or snorkel through an underwater tunnel at low tide. Fans of the Blue Lagoon movies will recognize the caves immediately. Stroll the beach before returning to the ship by Zodiac.

Friday, April 28: At Sea

Heading west from Fiji, attend lectures on the flora, fauna and history of upcoming Vanuatu. Join our naturalists on deck,  searching for pelagic birds such as Kermadec and Tahiti Petrels, and the elegant White-tailed Tropicbird.

Saturday, April 29: Pentecost Island, Vanuatu / Ambrym Island

Wake this morning at one of Vanuatu's 83 islands, named after the day it was sighted by European explorers in 1768—Pentecost. The villages of South Pentecost have preserved their Kastom—local traditions and tribal dress—better than almost anywhere else in Vanuatu. Visitors are rare, until April, when the spectacular festival of Nanggol, or Land Diving, begins. During this celebration, a 100-foot-high wooden tower is constructed. Men, and boys as young as 7 years of age, tie liana vines around their ankles and jump head-first from the tower. This ceremony is believed to ensure a good yam harvest, and is a fertility rite for men. Enjoy a welcome performance from local schoolchildren and hike to the viewing point to watch the jaw-dropping land diving ritual.

In the afternoon, visit Ambrym Island, due south of Pentecost. One of the most volcanically active of the New Hebrides volcanic arc, Ambrym is often referred to as the 'Black Island' due both to its volcanic black beaches and its tradition of black magic. The island is most famous for its unique rituals, including the striking Rom dance, usually only performed during men's secret society meetings. Enjoy a special presentation of a Rom dance, hear one of the local string bands and see some of Vanuatu's sand drawings, recognized by UNESCO as a complex, multifunctional "writing" system.

Sunday, April 30: Champagne Beach

On the east coast of Espiritu Santo, Vanuatu's largest and least populated island, lies a lagoon filled with effervescent water that resembles champagne at low tide. Voted among the best beaches on Earth, Champagne Beach is a paradise of white powdery sand and calm, crystalline water. Fittingly, the entire coastline here is shaped like an old-fashioned champagne flute, further cementing its name. The island is home to some of the clearest waters in the world, benefiting from natural filtering via underground limestone caves. Swim, or relax on the quiet beach. Watch a local women's group perform a traditional "water dance." Or explore the fringing rainforest, echoing with the sounds of Vanuatu Scrubfowls, Red-bellied Fruit Doves, Vanuatu Whistlers and Cardinal Myzomelas.

Monday, May 1: Vanikoro, Solomon Islands

The archipelago of Vanikoro, the easternmost in the Solomon Islands, comprises five islands surrounded by a dramatic barrier reef. Vanikoro hosts a unique mix of Melanesian and Polynesian peoples who tend to live separately and hold firm to their respective traditions. Be welcomed by the Chief upon your arrival in Usili Village. Witness community craft activities such as traditional basket making, breadfruit cooking and bow and arrow crafting. Enjoy local dances and interact with the friendly villagers, or accompany your ornithologists on a jungle walk in search of the island's endemic birds, Vanikoro Monarch, Flycatcher and White-eye. This afternoon, head to the beach to snorkel, and feast your eyes on the wide variety of marine life, punctuated by sightings of beautiful Black-tipped Reef Sharks.

Tuesday, May 2: Santa Ana

Santa Ana's islanders are well known for preserving ancient traditions. After coming ashore on Zodiacs, you will be welcomed to the village of Ghupuna with a number of traditional performances. Afterwards, explore the village to see its traditional stilt houses and beautiful wood carvings, including magnificent fishing floats and ceremonial bowls intricately inlayed with shells. Join the expedition team for a walk across the island, through shady forests where orchids grow, to view the schoolhouse and traditional "spirit houses" where ancestral relics reside. In Port Mary, swim or snorkel in the magnificently variegated blues created by a layer of freshwater on the surface, or hike the adjacent forest, in search of endemic Makira Honeyeater and Mottled Flowerpecker.

Wednesday, May 3: At Sea

As the ship crosses the Coral Sea, spend time on deck scanning for tropical seabirds and dolphins as you head northwest toward the upper Solomons. Attend lectures to learn about the islands' natural history, early European exploration in the area, and the fascinating anthropological work done in the region.

Thursday, May 4: Njari Island

Njari is one of the smallest islands in the Solomons, almost entirely covered in tropical vegetation. It is a snorkeler's dream, boasting one of the highest species counts of fish and coral ever recorded—279 different fish species were seen during a single dive! Picture perfect palm-palm-fringed beaches invite one to relax, with magnificent coral gardens just offshore. Enter the water from Zodiac snorkel platforms, and be instantly be awed by the sheer quantity of life. Float above clouds of damselfish or explore the reef in search of colorful butterflyfish, multi-hued wrasses and moray eels.

Friday & Saturday, May 5 & 6: Rabaul, Papua New Guinea

Arrive late this afternoon in Rabaul, New Britain, the largest island off mainland Papua New Guinea. Six beautiful volcanoes ring Rabaul's dramatic, flooded-caldera harbor. In fact, Rabaul had to be replaced as the provincial capital in 1994, when it was almost entirely devastated by the eruption of nearby Mount Tavurvur, which blanketed the city in ash. Today, Rabaul is an important port and the site of several fascinating reminders of the Japanese occupation during WWII. Tonight, enjoy the magnificent Baining Fire Dance, an ode to the first volcanic eruption witnessed by the Baining people. In the morning, visit the Volcano Observatory Station that monitors activity of the 14 active volcanos in Papua New Guinea . Drive to a WWII barge tunnel, part of nearly 200 miles of tunnels built beneath Rabaul to hide Japanese Imperial forces and supplies, and see the underground bunker that was the hiding place of Pearl Harbor commander Yamamoto.

Sunday, May 7: Jacquinot Bay

Spend the day at Jacquinot Bay, a large open bay on the east coast of New Britain. The palm-fringed beaches here are the essence of tranquility. The area's history, however, is less than quiet. Jacquinot Bay served as an important WWII base for the Australian Army, who liberated it in November 1944. Come ashore at the pebbled Wara Kalap beach and enjoy a performance by local villagers. Take a plunge in the cool river coming from a waterfall that flows right onto the beach. Then, go for a hike in the nearby forest. Those who wish to have a longer trek may head up into the hills for gorgeous views over the bay. Birders watch for endemic Bismarck Kingfishers flashing over the water, and flocks of gorgeous Purple-bellied Lories and Knob-billed Fruit Doves in the treetops.

Monday, May 8: Kuyau

Kuyau is the smallest of the Trobriand Islands, off the east coast of mainland Papua New Guinea. Though the islands are comprised of limestone and gardening is a challenge, the islanders are known for their impressive yam-growing skills. Some villages even have dedicated yam houses, where the larger yams are displayed. Today, enjoy a snorkel off Zodiac platforms. See a staggering variety of colorful life: table, brain and leather coral, porites, pocillopora, surgeonfish, rabbitfish, clownfish, damselfish, snappers and wrasses. Take Zodiacs to the beach and be greeted by the islanders with garlands and songs of welcome. Visit the Kuyau Primary School to learn about the island's culture. Kuyau is a part of the Kula Ring ceremonial trade, and islanders are well-known for their inlaid wood carvings, as well as their abundant gardens. Explore the market in the main village, where handicrafts and produce are available.

Tuesday, May 9: Tufi

Tufi, on mainland Papua New Guinea, is situated on a tropical fjord, carved, in this case, by ancient volcanic activity rather than ice. Surrounded by uncharted coral reefs, the area has been described as having more fish than water. Enjoy a snorkel here, then go ashore for a cultural demonstration in the village. Dance is very important to the locals, and performers sport fanciful headdresses decked with bird-of-paradise plumes and a rainbow of iridescent feathers. They are also known for their production of tapa cloth, made from the bark of mulberry trees from the local forest.

Wednesday, May 10: Dei Dei Hot Springs, Fergusson Island / Dobu Island

Fergusson is one of the biggest and most mountainous of the D'Entrecasteaux Islands in Papua New Guinea 's Milne Bay Province. Here, birders are in for a treat as they may spot Sulphur-crested Cockatoos, Eclectus Parrots, and the stunning Curl-crested Manucode, an unusual crow-like bird of paradise. Fergusson is famous for its DeiDei geyser—natural hot springs that periodically "erupt" with vapor steam. Accompany villagers to the hot springs, and be regaled with ancestral tales about this natural display of power. This afternoon, visit the smaller Dobu Island. Neighboring islanders feared the Dobu Islanders because they were believed to be great sorcerers. The risk is well worth it, however, due to the area's spectacular underwater offerings—extensive, healthy coral gardens blanket the sea floor and boast an incredible diversity of butterflyfish. In addition, watch for a wide variety of echinoderms here, including the electric-blue Linkia Sea Star, colorful feather stars, sea cucumbers, and the bizarre Crown of Thorns starfish.

Thursday, May 11: Samarai

The tiny island of Samarai, on the southern tip of Papua New Guinea, was once a bustling trading port and the second largest city in the country. The town, now in ruins, held attractive colonial buildings, churches, schools, and even a movie house. At the onset of the War in the Pacific, Samarai was evacuated and many of the buildings were purposely destroyed to keep Japanese forces from moving in. In 2006, the island was declared a National Historical Heritage Island, and there are hopes that some buildings may be restored. Arriving by Zodiac might be slightly surreal—it's one of the most modernized communities you'll come across on this voyage, and quite densely populated compared to the surrounding islands. Explore the village market before returning to the ship for lunch, then settle in for the voyage across the Coral Sea toward Australia.

Friday, May 12: At Sea

Stroll the outer decks looking for dolphins and other cetaceans, and join the expedition team for lectures that recap the journey.

Saturday, May 13: Cairns, Australia / Disembark / Homeward

Be on deck early this morning as the ship arrives in Cairns, the Gateway to the Great Barrier Reef and a charming city unto itself. Enjoy a farewell breakfast before disembarking and transferring to the airport for your international flights home.
Have a question? Call us at 206.669.9272 /
800.861.6425

. Prefer online?Get in Touch

Baining Fire Dancers of Rabaul
In Baining culture, the Fire Dance is traditionally performed by young men as an initiation into adulthood. Women and children were long forbidden from watching. Today, visitors are invited to watch this important cultural ceremony. Dances are also performed to celebrate the birth of new children in the village, to remember the deceased, and to mark the coming of the annual harvest. An important part of the ceremony is an orchestra of men playing a variety of percussion instruments. As the tempo of the music increases performers will briefly dance in or jump through a large, central bonfire. The iconic masks worn by the performers are said to represent male-associated animals and plants of the bush. They are made from bamboo, leaves, grass, bark and cloth and used only once before they are burned or discarded.