Giovanna Fasanelli
Wilderness, whether it's above or below the sea, is my heart's home. To share in the wonderment of nature's beauty, with like-minded enthusiasts, is my life's joy.
Uroplatus phantasticus The Latin name says it all: Fantastic Leaf-tailed Gecko. Sometimes called the Satanic Leaf-tailed Gecko, it is one of many remarkable endemic reptile species in Madagascar.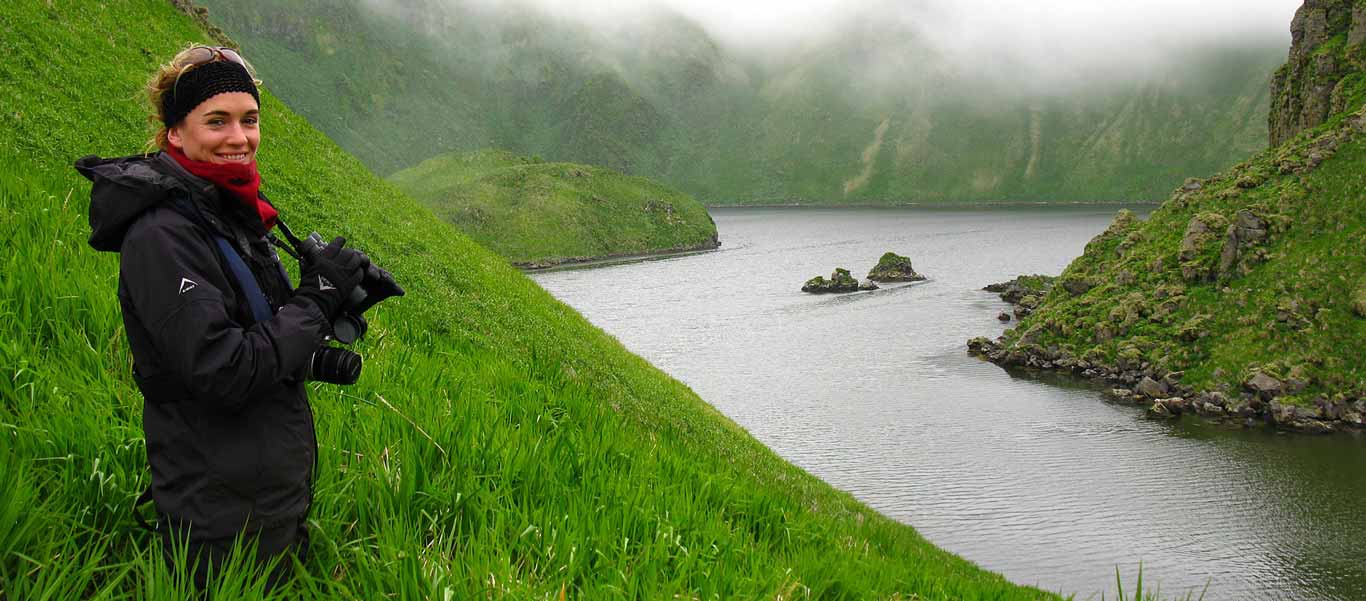 The verdant slopes of this flooded volcanic crater of Yankicha in far-eastern Russia's Kuril Islands makes for a great look out for Arctic Foxes.
Everyone's favorite find on a dive in Indonesia: a pygmy seahorse. Hippocampus bargibanti lives its entire life on its host gorgonian coral in near-perfect camouflage.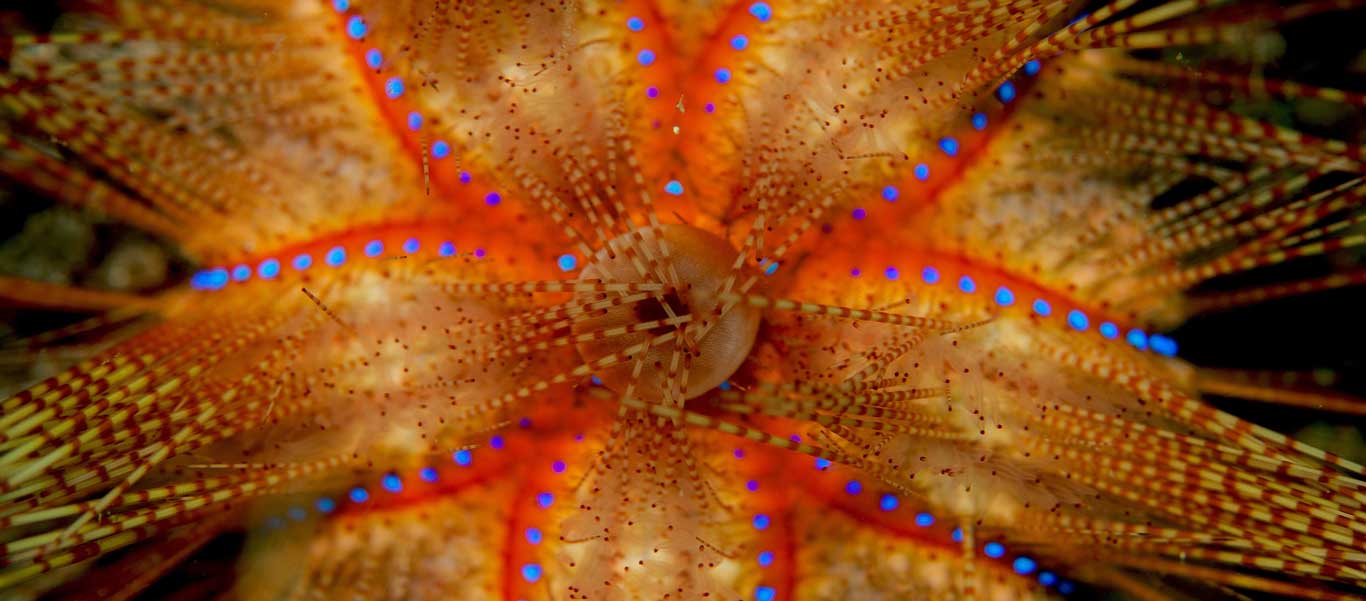 Nature can defy reality with astonishing designs of colors and patterns. In this instance, a venomous fire urchin warns potential predators of its stinging spines.
Namibia's dune sea is a photographer's dream come true. Driving through Namib-Naukluft National Park to the salt pan of Sossusvlei reveals a landscape that truly defies description.
Expedition Leader Giovanna Fasanelli
A life-long love affair with the sea propelled Giovanna into the world of marine biology, conservation, underwater photography and natural history documentaries. From an early childhood exploring the rock pools of South Africa's shorelines she immigrated to Australia and wasted no time in getting her PADI Dive Master certification. She has since logged over 1,000 dives throughout the Indian and Pacific Oceans.
Whilst completing her marine biology degree at Australia's James Cook University, Giovanna worked at an underwater film company during which time she gained experience tagging Tiger Sharks and Green Turtles in the Coral Sea and assisting with film production. This opportunity spawned a decade-long career in television, presenting the latest developments in aquaculture and fisheries science. In 2013 Giovanna worked with National Geographic Channel in co-presenting a documentary series, Australia: Life on the Edge, as the marine biologist and submarine pilot showcasing stories from around the continent's shores.
Though Giovanna's training is principally in the marine realm her passion for wilderness and animals has driven her to explore habitats around the world from Snow Leopards in the Himalayas to Komodo Dragons in Indonesia and Mountain Gorillas in Uganda. Fast approaching 100 countries visited, Giovanna has extensive experience as a guide and naturalist all over the world.
A talented photographer and skilled writer, Giovanna's work is regularly featured in several Australian magazines. Her deep love and concern for the environment has led her to be an advocate for conservation.
"Traveling with G is a joy. She has an incredible eye, with such a breadth of knowledge and the ability to explain so many interesting facts concerning what you see."
-Dan K., Arizona
Giovanna's Expeditions
Raja Ampat (February 19 – March 6, 2019)

Snorkel, dive and explore the waters, beaches and karst formations of the acclaimed Raja Ampat archipelago, the global center of marine diversity.
Raja Ampat (March 13–28, 2019)

Snorkel, dive and explore the waters, beaches and karst formations of the acclaimed Raja Ampat archipelago, the global center of marine diversity.
Russian Arctic with Wrangel Island (August 10–23, 2019)

See Polar Bears and Pacific Walrus on Wrangel Island, visit Chukotka's indigenous villages, and look for Gray Whales in the Chukchi and Bering Seas.
Ask Giovanna a question about her upcoming expeditions?
Get in Touch

Nemo's Dad Should Have Become His Mom!
Clownfish are what's known as protandrous hermaphrodites which means they are born with the ability to change from male into female. The clownfish family groups you see living in association with their host anemones are governed by a dominant female who is usually larger in size than her subordinates. The pair bond between the lead female and male may last several years but, if she dies, that male will undergo a sex change to replace her and the next in line under him will take his place!